Before taking my sabbatical, I was with Monterail for five years and one month. I joined the company as a UI designer and nearly six months later, and somewhat by chance, I took over as Head of the Design Team.
The learning curve was steep, but I had an amazing privilege to grow, take care of the designers on my team, contribute to the growth of Monterail, sell and sometimes even lead projects. Still, as I kept pulling away from the daily hands-on part of our design efforts, the distance began taking its toll on me. I started to actually miss designing, which, it turns out, I need to feel fulfilled and happy.
I decided to use the opportunity that Monterail provides - going on sabbatical leave.
The two trips
I combined my sabbatical with my mandated paid vacation time (very grateful for that opportunity) and split the combined pool into two portions. First, I spent two weeks with my daughter in Greece doing next to nothing—which was actually the whole point of the trip. I spent a lot of time doing breathwork, meditating, reading fantasy books, and plain old laying around. I felt the need to take care of myself.
After we came back from Greece, I soon headed back south again, this time with my partner, Ewa Zwarycz (a wonderful painter and educator), as we set out for an adventure through the western Balkans. And what an adventure it was—nearly 4,600 km through mountains, open plains, and down the seashore, with lots of wonderful people along the way. Being there was something completely different and I needed that.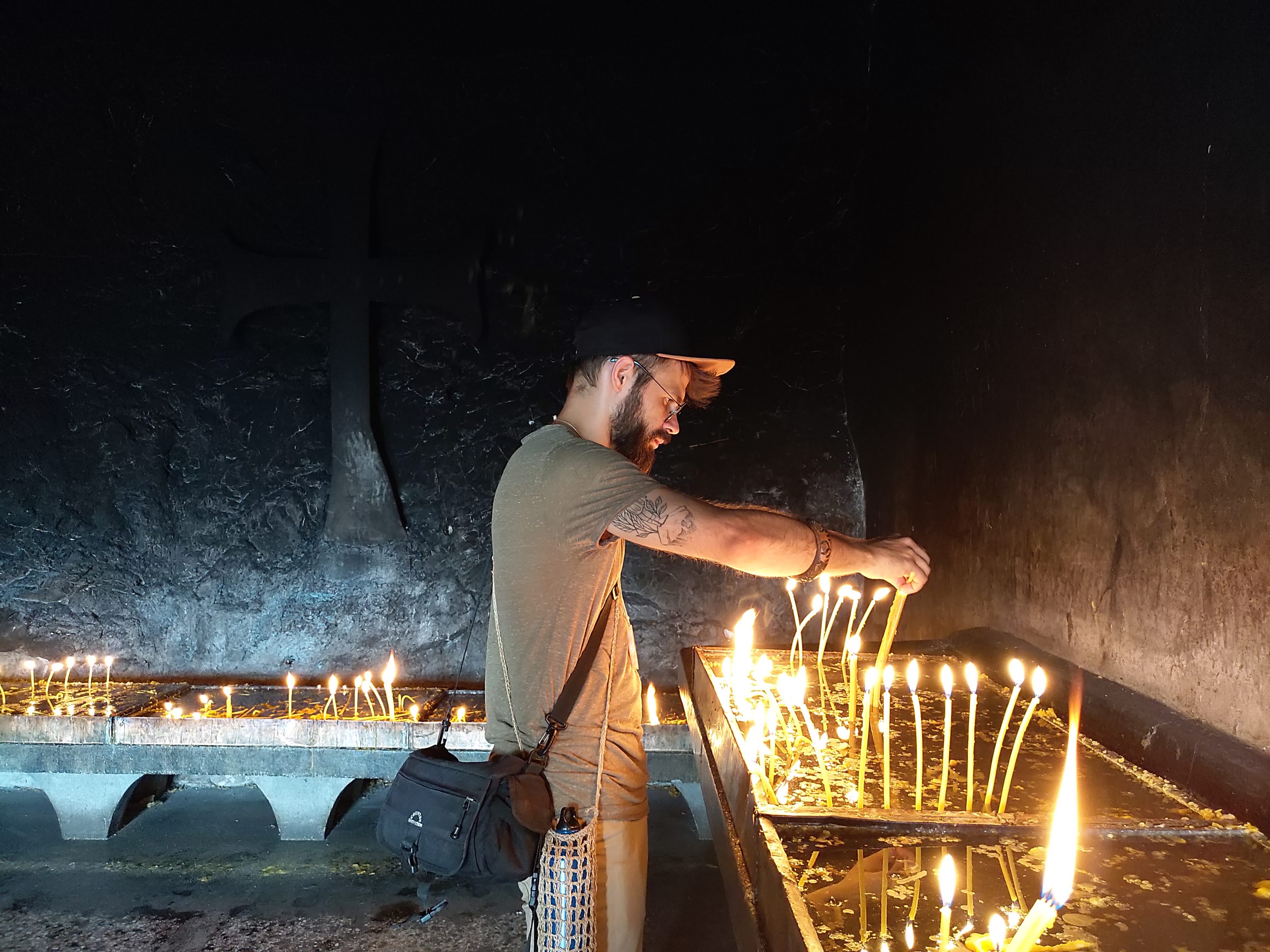 Paweł in Ostrog Monastery, Montenegro.
Some reflections from the journey
The whole sabbatical gave me a few things:
a feeling of appreciation for the reality around me, having a roof over my head and the love of friends and family,
rest (never in my life had I felt so rested and peaceful as I was during the six magical days I spent with my partner and a couple of friends in "Clandestino" camping in Albania),
a deeper understanding of myself, the direction in which I should be going, and the work still ahead of me,
a keener sense awareness, in both my private and professional lives. I now seem to approach every task ahead of me with greater focus and awareness than before. I also try to do one just one thing at a time.
Want to join our awesome team?
We are constantly growing because we know how to use our skills to keep our clients happy. Who's to say you cannot evolve and have fun while doing it?