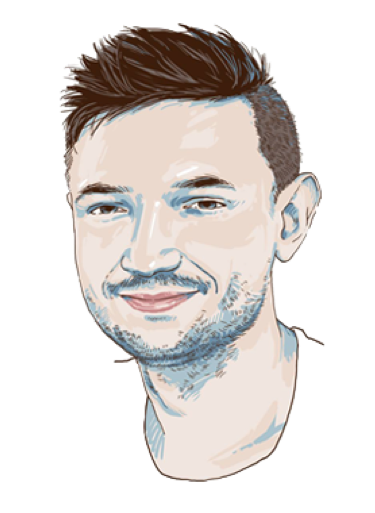 Łukasz Wnęk
tech-lead of the project, explains the process of real-time synchronization between the video stream and other components
To reach this ambitious goal, we crafted a sophisticated solution completely from scratch. To deliver the highly anticipated features, we integrgated a Wowza Streaming Engine, a JW Player and a custom-made Flash object. We also pushed our boundaries in terms of the technology stack, since by using the Wowza's API server, we also managed to extend its core functionality. In addition, with a pack of Java plugins we handle authentication and count the play duration of webcast streams. This solution has turned out to be elastic enough to also allow for syncing during VOD replays, without our needing to change even a single line of code.
Secondly, we were concerned to efficiently track user engagement. This we accomplished by introducing a real-time analytics platform, tracking user activity during each webcast.
The analytics platform uses Redis for storage and WebSockets for communication. These allow the moderator to get instant feedback about user engagement, thus enabling moderators to take informed and appropriate action to maximize the quality of audience UX and participation in webcasts.
Front-end challenges
Meanwhile, front-end developers worked hard to create a lightweight player that would be easily embeddable. They also needed a player offering full screen mode on every site for streams of all possible aspect ratios. In addition, the player also had to be able to match the various customized styles of the host websites. Sophisticated enough to not display content on unauthorised websites, the player needed an uncluttered and informative interface, all while optimizing UX.