Company's decision to have certified testers
Almost every software development agency eventually creates a QA department. QAs' play role is to validate if the product meets both business and technical requirements, but also works and looks as expected. Yes, a company can do just fine with no testing experts, and make their developers take care of that part. However, if you crave effective, automated testing process, you need field pros within your team.
Having established workflows and knowledge how to make things done, a question about increasing qualifications and certifying the workers arises. Undeniably, the quality is one of the main targets in each development cycle both for the agency and the customer. It's obviously not just a QA's job to provide that, but having one increase you chances of success.
We decided to broaden our skills for 2 main reasons:
To be able to ensure proper quality of our internal and external projects;
Know good practices and improve the client's satisfaction.
During the investigation of the software quality certifying market, we came across different options: ISEB119, IIST65, QAI and ISTQB. After analyzing them, we came to the conclusion that ISTQB satisfies us the most: it is common, well known, and covers a big volume of testing area.
What is ISTQB?
ISTQB (International Software Testing Qualifications Board) is a system for certifying software testers, QAs and all other people related to the quality of a product. It has 3 levels: basic, advanced, expert
Let's talk a bit more about the first one. The program from the basic level includes:
Basics of software testing
Lifecycle of testing
Dynamic testing
Static testing
Management of testing
Testing tools
All the information, necessary for successfully passing the exam is presented in the syllabus, which is provided by the authors of ISTQB.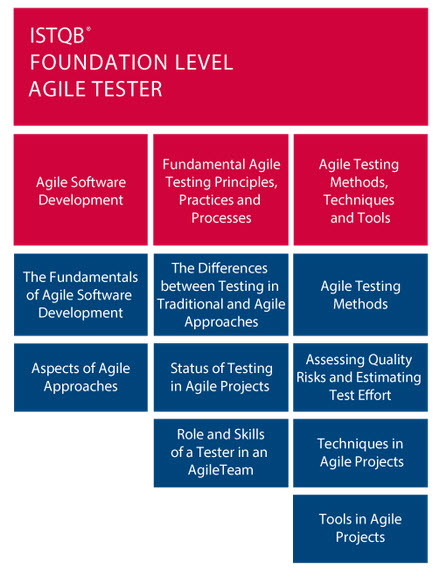 Different ways to prepare
When you start thinking about preparation, the examiner's website suggests two options:
Preparation in groups (which lasts a long time, is expensive and not always at a suitable time);
Preparation on your own, by learning the syllabus by heart.
If you have enough time and are ready for additional expenses it may be a good decision to prepare in groups. In such groups, information is mostly given in easy to understand forms, and taking an active part in classes will provide you with a necessary level of knowledge to pass the exam.
After we spent a bit more time on research, we found that a lot of resources recommend prepare yourself with a book "Foundations of Software Testing ISTQB Certification" written by Rex Black, one of the ISTQB authors.
We continued our research and found two other options: * Learning terminology by cards; * Getting ready by working with mock tests and sample question papers.
How I got ISTQB certified in 2 weeks.
After analyzing and trying all the proposed options, I chose the following path: reading syllabus, focusing on cards with terminology and doing the sample question papers.
Step 1
So! Let's start with the syllabus. You can download it from the official webpage. The book is difficult to read (yo be honest, I was fighting not to fall asleep all the time...), but I finally managed to read it in one week. Just to get familiar with the main concepts.
Step 2
At the same time, I started to work with terminology cards. I chose cram.com resource. All the information is nicely sorted by chapter, which helps you not make too much of a mess in your head. :)
Step 3
After I finished with theory, it was high time to use my knowledge in practice. I found some resources with interactive forms, but with very few questions. Later, I found a great website with 34 mock test lists.
I decided to solve them all.
Questions were not unique in any way, but the total amount of them is almost 1 and a half thousand (40 questions per set). Solving list by list I was marking questions, which I had doubts about and of course those which I was answering incorrectly. After checking the list, I was reading the background and writing down a solution for every such question.
Because questions were repeating, solving lists one after another helped me to understand and remember almost every question.
I also suggest to pay additional attention to such things as statement/decision coverage. It's explained really well and simply on istqb.guru webpage. After understanding how to count "coverages", you won't need to learn answers by heart, but you'll be ready to solve any task on this topic.
Exam
Two weeks passed in a couple of shakes, and now it was time for the moment of truth. Everyone got their places and laptops. Short instructions, filling out the questionnaire with a delivery address for the certificate, and... the test is started! 60 minutes for native speakers and 75 for others. Questions on my exam list were common, and some even the same, as in the mock lists. To successfully pass, you have to reach 65% (26 right answers). My chosen method let me pass it with many questions to spare. :)
Notification and certificate
Just after you press the "submit" button, you get the notification with your result: passed/not passed, the percentage, and the topics you answered correctly and incorrectly (only topics, not precise questions). A few days later I received an email with my results and a request for confirmation of a delivery address.
In 35 days all QA team members and I were happy owners of our cherished, printed ISTQB certificates!
It was a very satisfying process which brought volumes of knowledge to our team. After all, it's not just about the paper. The purpose of getting certificated was to improve our work and be better specialists. Mission completed.
Work with a team you can trust
Working with us guarantees shared knowledge of 80+ experts and starting your software development in weeks—not months. That means doing more business and less low-level work on your side.