The current COVID-19 crisis has upturned industries globally. And while we are yet to understand the full extent of the disruption caused by the pandemic, one thing is clear: COVID-19 gave rise to innovation on a scale never seen before. One of the more prominent examples of industries that started to bloom in this fluctuating environment is proptech. Let's explore what proptech is and how it's bringing innovation to real estate.
What Is Proptech?
Proptech is a coinage of words "property" and "technology," and it's a collective term used to describe technology that innovates the real estate industry. Proptech solutions facilitate and redefine how people rent, research, buy, manage, and sell properties. Proptech supports operations in residential and commercial real estate; benefitting investors, brokers, developers, and customers.
The State of Proptech and Real Estate
While proptech has been revolutionizing real estate globally, the pandemic temporarily curbed its exponential growth. Solutions that took the industry by storm—alternative accommodation, ibuying, coworking, coliving—are now under pressure. On the other hand, the investment in proptech has hit an all-time high in 2019.
Real estate, too, has taken a hit at the beginning of 2020. Currently, however, the industry seems to be bouncing back as per Housingwire analysis.
Proptech is also likely rebounding, as consumers increasingly expect property innovation and transformation to address the need for safety and climate change.
The Future of Proptech
While COVID-19 has disrupted solutions responsible for proptech's prominent rise, it has also spurred the growth of other proptech technologies.
These up-until-now dormant proptech technologies have now started to emerge and evolve to accommodate the shift in market demand and change in consumer expectations.
Here are future proptech solutions that we might expect to expand as we move toward the new normal.
Space Planning
With the COVID-19 crisis enforcing physical distancing, employers need to create safe office space conditions. We can see an emergence of smart space planning solutions designed to accommodate the demand for both a safe workplace and an optimal collaborative environment.
Sensors paired with machine learning algorithms help employers manage and visualize their office spaces better. With daily reports on usage and employee density, employers will have data-based information on potentially hazardous areas that can result in employees crowding.
VergeSense's visualized occupancy management tool. Source: VergeSense
Space planning tools also let employers further optimize office space in strategic investment plans. For example, after the re-launch of on-site operations with physical distancing implemented, usage patterns will emerge that can help employers better utilize leftover space.
Touchless Asset Control
The COVID-19 pandemic has redefined how we think about physical contact with surfaces. Everyday surfaces such as elevator controls, light switches, or door handles are now possible infection vectors.
Touchless access and asset control systems are likely to become the new normal in how we move around and enter buildings.
From access verification statistics to contactless integrations with multiple services (e.g., elevators), asset control provides convenient and secure building navigation.
Smart lighting systems and voice command recognition systems aid employees and tenants alike in the safe usage of spaces without touching contaminated surfaces.
Occupancy level monitoring solutions allow employers to manage and analyze distancing requirements and keep office space density low; decreasing the risk of possible virus transmission. Built-in capacity counters let building and office managers know exactly how many people are inside a property and specific rooms. Access control technologies further limit the number of employees that can enter a particular room.
Occupancy threshold monitoring. Source: openpath
Systems equipped with infrared thermometer screenings can also help in early detection of potentially symptomatic employees. This can be especially useful when there's a suspected cluster of infections in the area.
All-in-One Building Management Platforms
Multiple tools and technologies installed in a building will create a sizable load of data and assets to manage. Centralized platforms give property managers usage-based information on technologies and services installed in the building.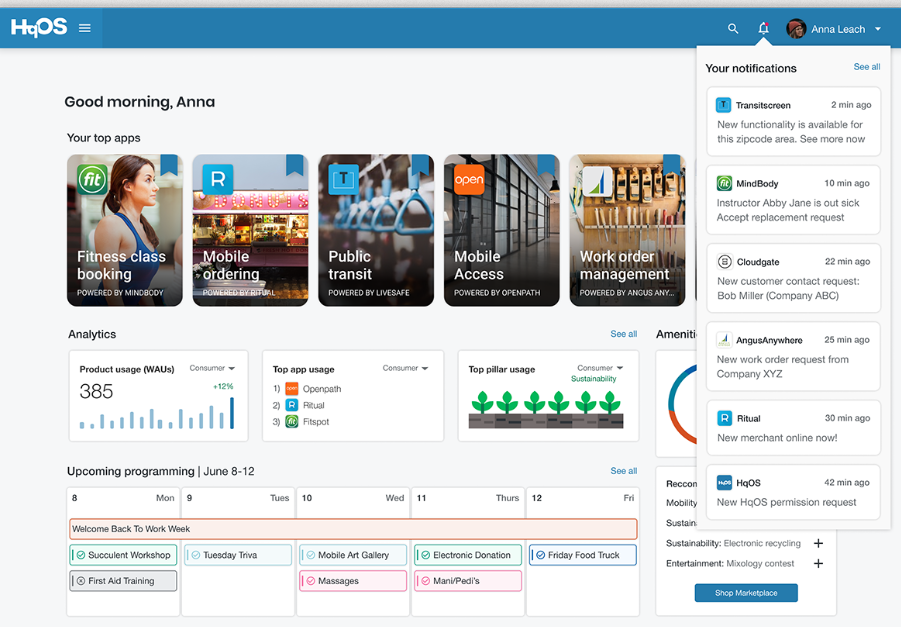 HqO's operating system for buildings. Source: HqO
With the advent of touchless and automated solutions, centralized management platforms are necessary to help property managers make data-based decisions and draw valuable insight.
Smarter Real Estate Appraising
Real estate valuation typically entails numerous steps—often requiring in-person contact—to determine the fair market value of a property. Manual data checks and entry are increasingly inefficient. Real estate appraising software streamlines the process, letting brokers work remotely and while increasing productively.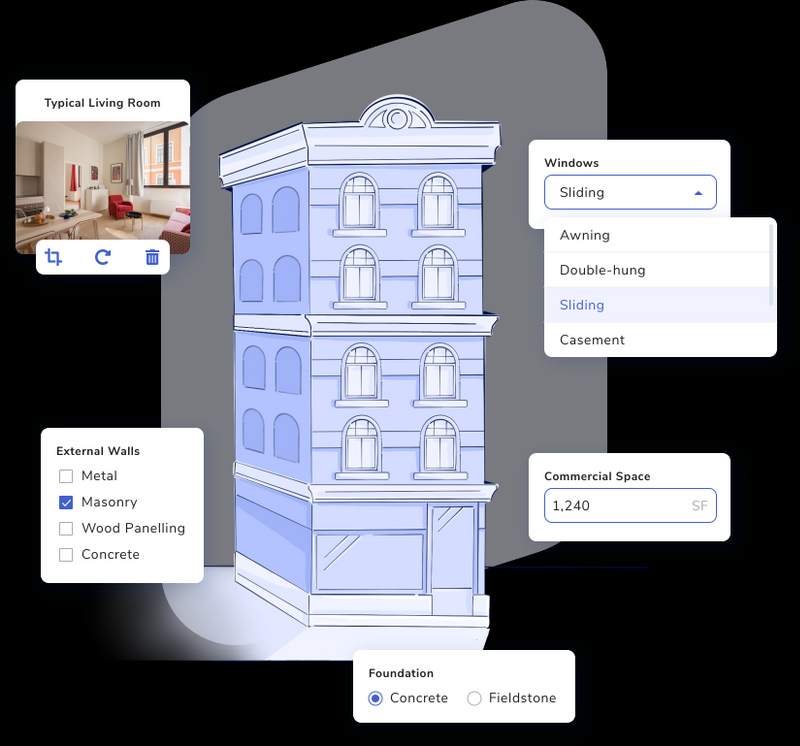 Appraising software. Source: Bowery
By using AI that analyzes various databases, real estate valuation software facilitates the commercial appraisal process. While automated valuation models might not entirely replace manual property inspections, it's a significant asset during times of crisis where in-person meetings aren't always possible.
Solutions that utilize cloud-based technology to collect data also help homeowners safely perform the appraisal on their own property, without the need to hire an appraiser.
More Effective Platforms for Brokers and Agents
In strained times for real estate, efficiency is key to keeping sales alive. We can expect an emergence of innovative platforms uniting high-performing brokers and boosting their efficiency.
For example, solutions supporting brokers through customizable, tailor-made tools designed to streamline workflows and provide automation capacity to often daunting processes.
There's also a growing need for the digitization of the tenant-landlord-agent experiences using a single platform. Such platforms make it easier for all parties involved in renting to manage payments and utilities, generate contracts, or review tenancy candidates.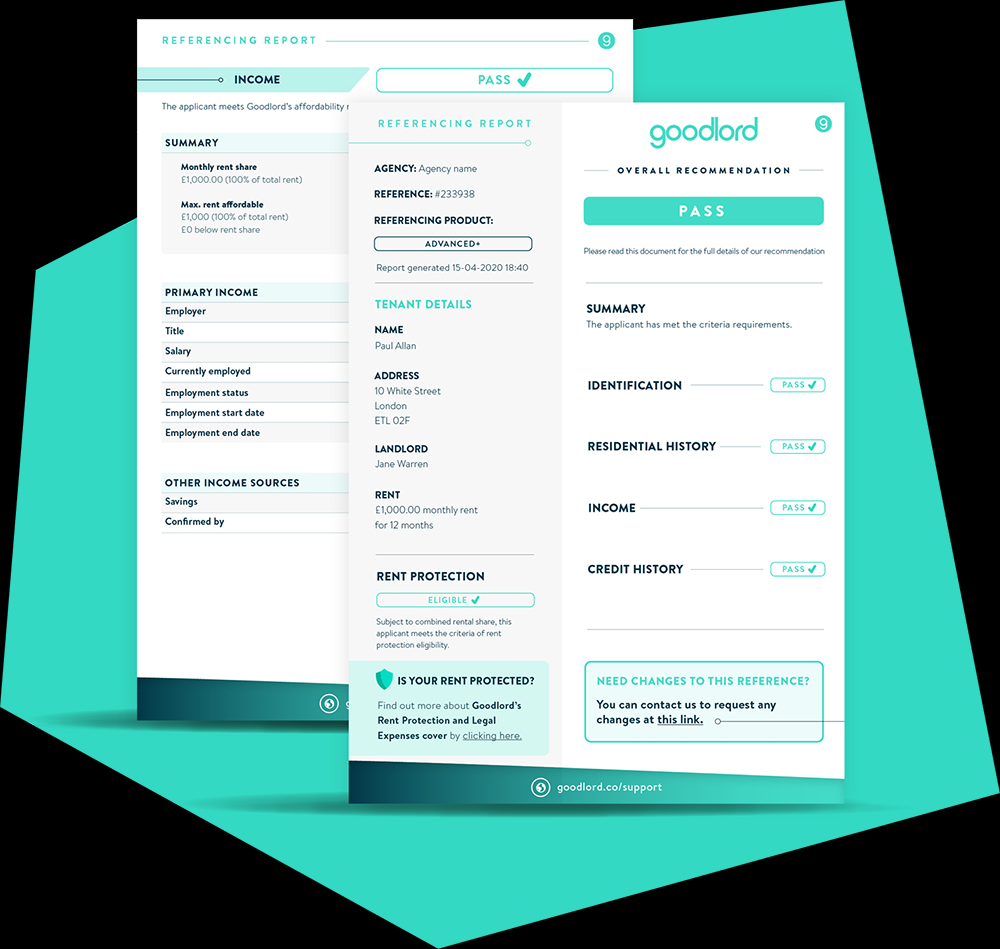 Managing the rental process. Source: GoodLord
Construction Documentation Platforms
Enabling as much remote work as possible in real estate helps increase safety and lets construction managers monitor on-site work at every stage. Smart construction documentation platforms give construction managers a chance to fully immerse themselves in the construction site process and address potential issues.
Solutions that map visual data to floor plans or tools that recognize and categorize different construction layers optimize workflows and aid in drafting.
On-site virtual walk. Source: OnSiteIQ
We can also see the growth of solutions that further streamline engineering processes. For example, AI-based tools that translate aerial data into CAD models.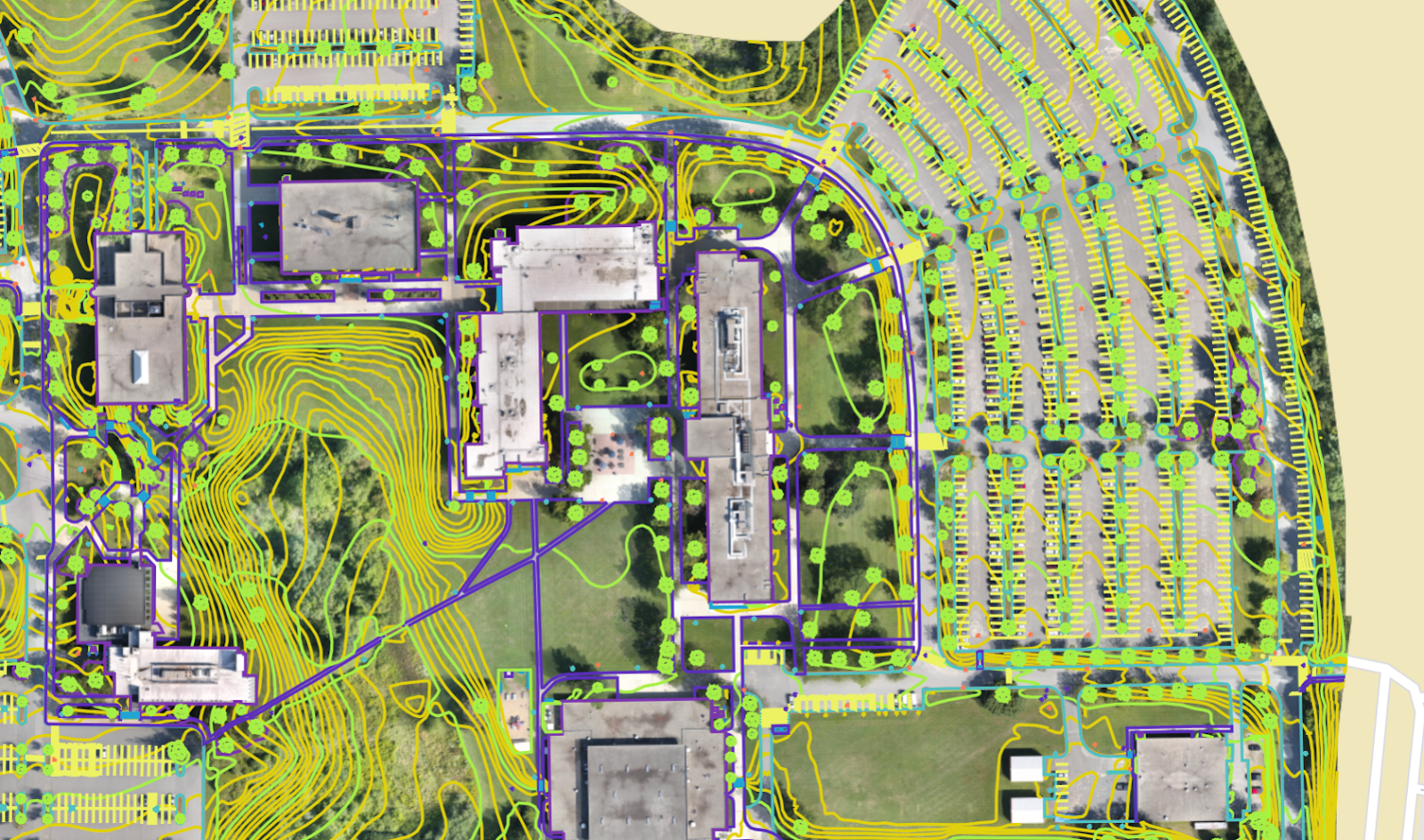 Turning aerial imagery into a CAD drawing. Source: AirWorks
Tenant-Supportive Solutions
The COVID-19 pandemic destabilized economies across the globe. Practically overnight, people lost their sources of income. This crisis led to the strengthening of services that provide affordability plans and home ownership aid. For example, rent-to-own solutions that let tenants rent homes with an option to purchase them later.
In uncertain times such as these, flexibility for tenants, be it in payments, tenancy duration, or utility usage plays a crucial role in the recovery of every economy.
Is Proptech app your pick?
Build your Proptech App with best performance and UX. And do it with a skilled team. Thanks to over nine years of expertise in Proptech development projects, we can offer input when it comes to strategic direction, tech stack, and design.
Analysis of Multiple Interconnected Assets
Investment decisions and efficient asset management have been heavily impacted by the pandemic. Advanced analytics combining data from numerous sources give real estate professionals a chance to make more accurate and relevant data-based decisions.
For example, construction managers can feed data from different applications they are already using into a single platform that analyzes assets and allows constructors to run better forecasts. Real-time analytics and dashboards let construction managers keep tabs on operations.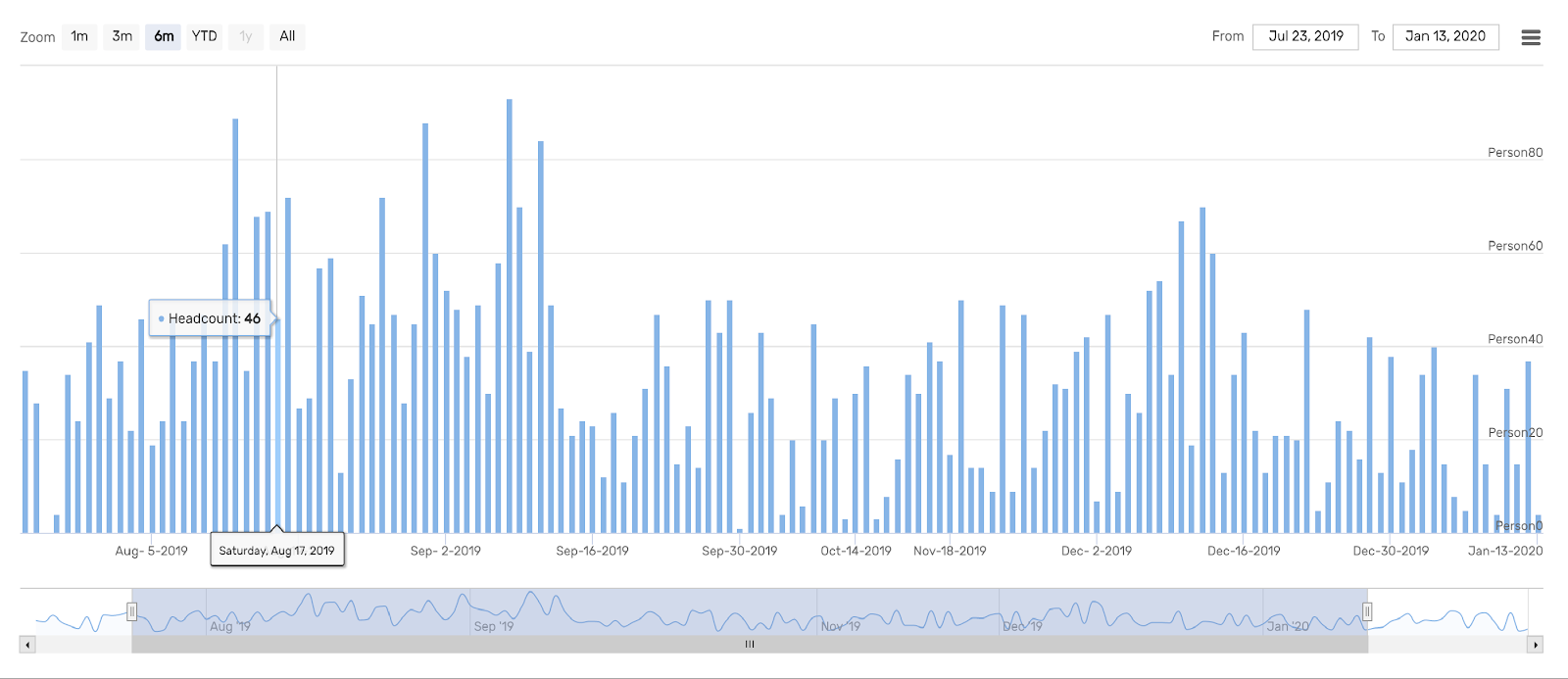 Labor demand forecast. Source: briq
AI-based real-estate analytics platforms help make efficient investment decisions by connecting various data feeds and outputting valuable and actionable insights.
Technology-Assisted Property Tours
To adhere to social distancing guidelines and limit a possible infection, brokers may offer potential homebuyers an opportunity to visit their future homes using technology.
Agent-assisted video tours, like the one we implemented for Morizon, help prospecting homebuyers get all important information while keeping buyers safe. Buyers simply watch as an agent walks them through the property, describing and showing all details.
There are also 3D digital property tours that give potential homeowners an opportunity to check out a property on their mobile phones. Take a look at this interactive tour:
A virtual property tour. Source: Matterport
Self-guided tours are another example in this sector. Equipped with an app, homebuyers can open the doors to a property without touching and have a guided tour of the building. Sensors installed in the building monitor activity and ensure safety. This technology can also analyze how often a location was visited and when it's time to clean and disinfect it.
Proptech Drives Innovation in Real Estate
The COVID-19 pandemic has upturned economies across the world. However, the rise and swift adoption of technology might be the cornerstone required to maintain operations in the new normal. Smart office planning, remote specialist tools, real estate appraising, and multi-layer automation solutions will grab a large chunk of the real estate of the future. As we move toward increasingly smarter architecture around us, privacy considerations should be accounted for to ensure that we create inclusive and safe environments for all.