Monterail has just celebrated its ninth birthday! Isn't this milestone a good opportunity to take a look at how we got here, draw some lessons from our experiences, and make plans for the future with even greater enthusiasm?
Let's take care of the numbers first, all while nibbling on a piece of a lovely vegan chocolate birthday cake.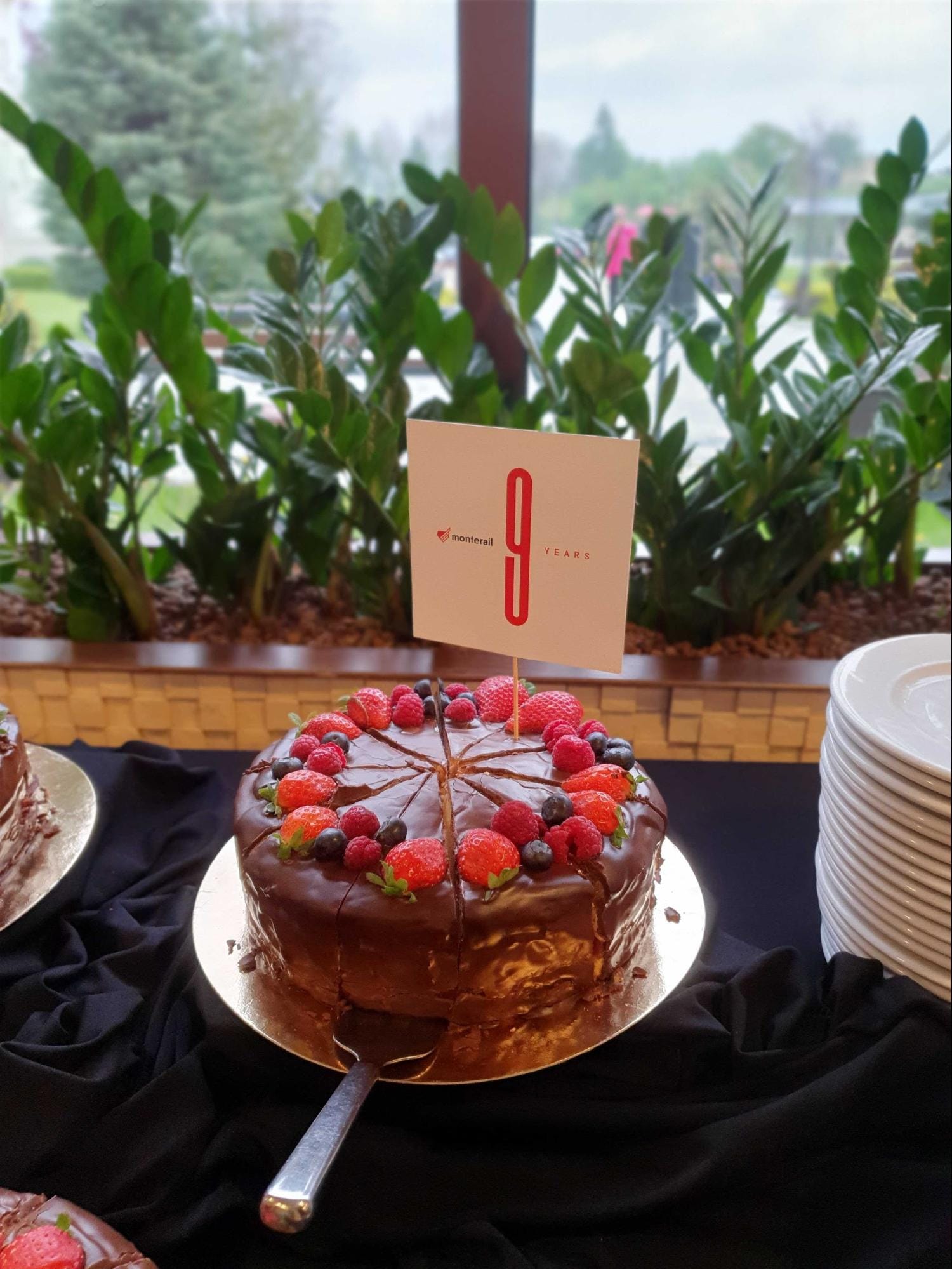 Happy Birthday, Monterail!
How We Started
By numbers alone, our company history looks pretty impressive:
Monterail was founded in May 2010
We changed offices five times and cities once (we moved from Poznań to Wrocław)
We grew our office space from 30 sq. m. to 838 sq. m. (and we're far from done)
Yet, our growth wasn't just about data. The culture that informs our work, our lives, and even our leisure activities has been continuously shifting toward embracing more straightforward solutions. We moved often, because we grew. And we wanted a perfect office, a space designed especially for us. A place for builders, creators, makers. For people who enjoy everyday small talk just as much as talking about tech or project problems. Who enjoy hanging out outdoors together, working together, and spending time together.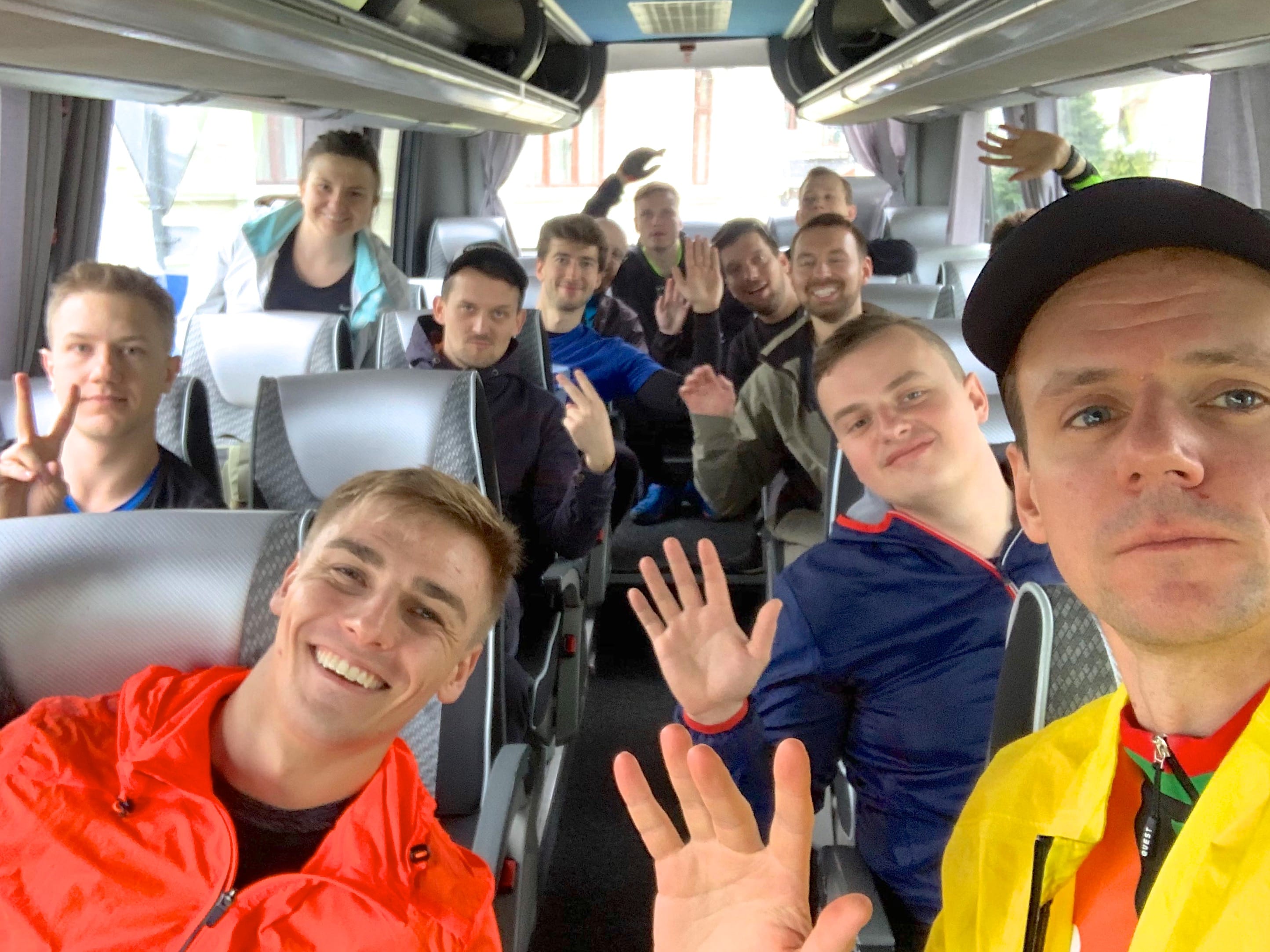 2019 company retreat—the MTB Team on the way to the bike track
Some Things Never Change
When we started in 2010, we were just a small, tight-knit group of people dedicated to the craft of product-building. Since then, our attitude has not changed—we still want to deliver meaningful software, create complex solutions for clients all over the world, and continue providing a consistently great customer experience. Guided by these values, we've managed to grow our team to over ninety team members boasting all the skills that may be required to make a piece of software successful—all the way from initial concept to final release.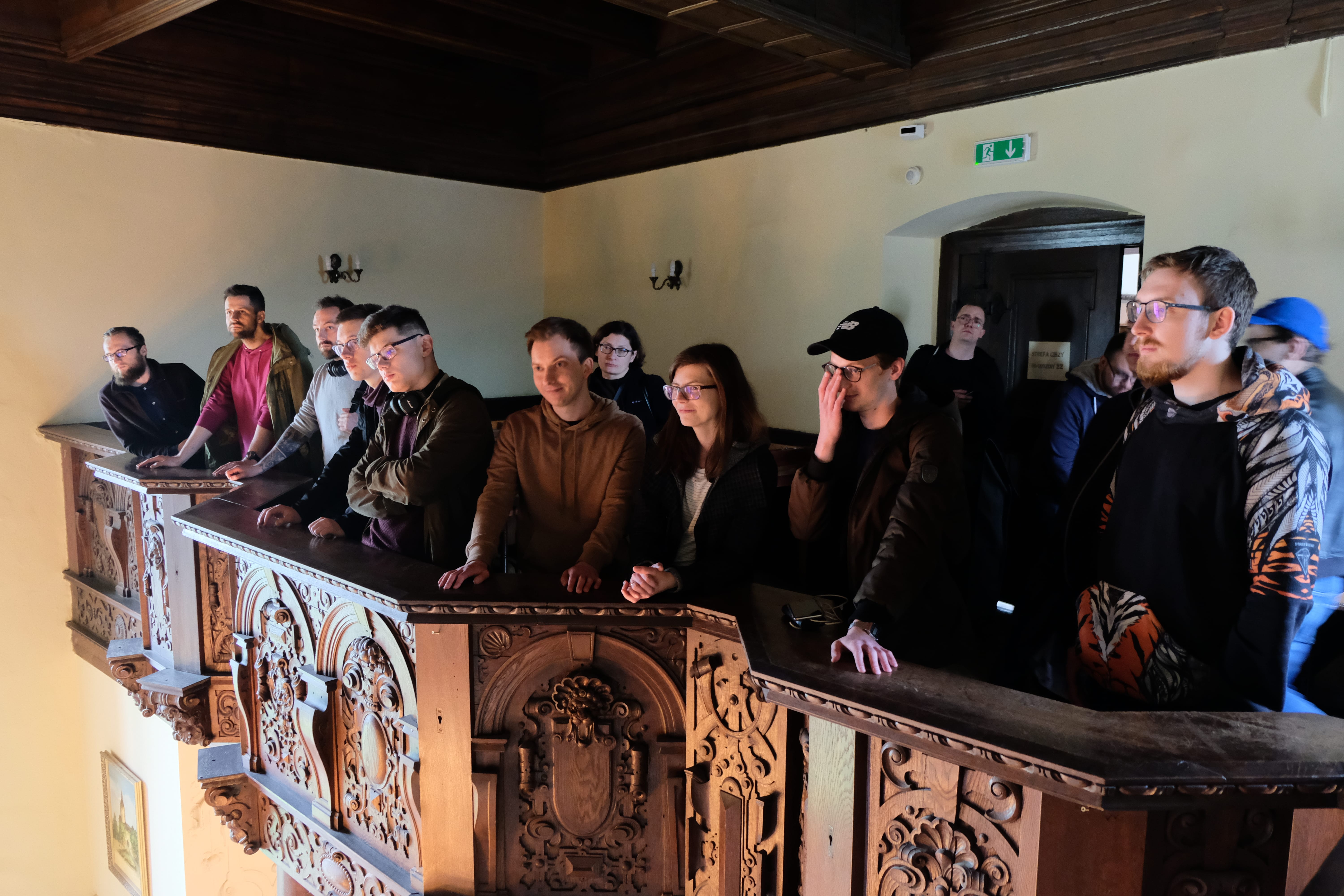 2019 company retreat—the Castle Team visiting Czocha Castle
So, Who Are We Now?
A team of 90+ dedicated specialists, including developers, designers, PMs, QAs, marketing specialists, and account managers. A handful of data points about us:
women make up 30% of the staff across the board
we went on six company retreats together
we ate 1,877 pizzas (including vegan versions)
our team members adopted a total of twenty-one animals (yes, we love homeless cats and dogs)
we were carefully selected from around 4,500 CVs we received during those nine years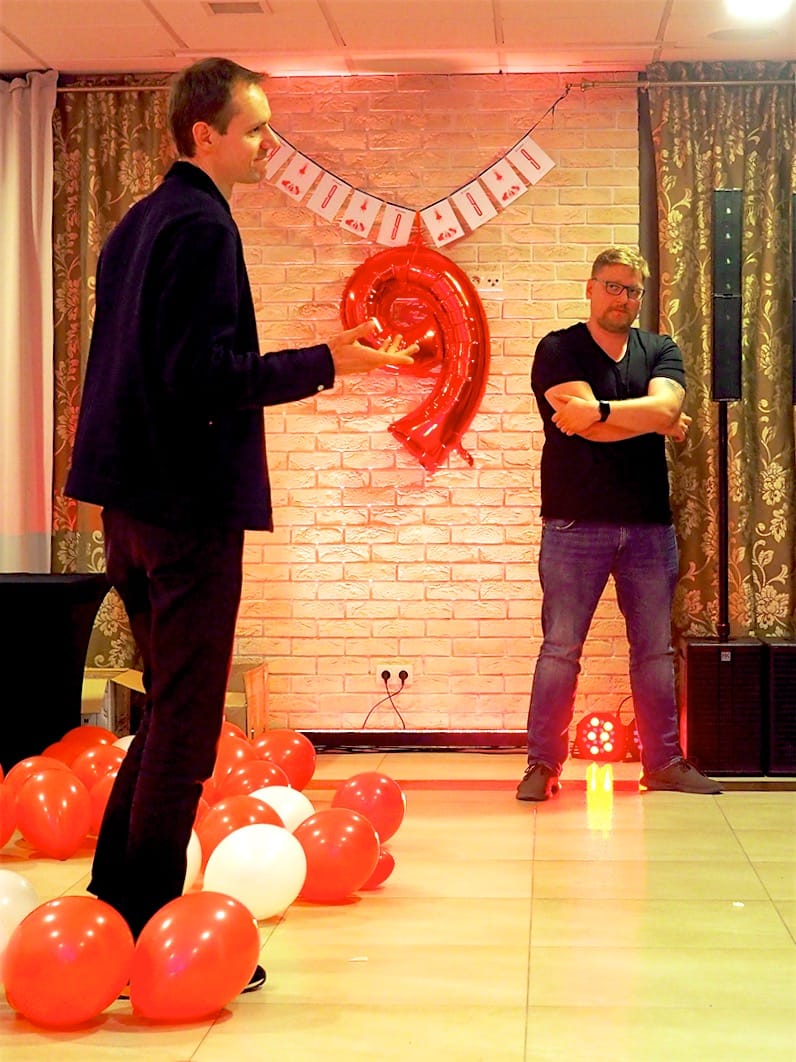 Birthday toasts by Szymon and Bartosz
Let's Talk Business
We love what we do. And we do a lot of what we love. Just look at the numbers!
Over the last nine years, the Monterail team:
wrote over 11,223,413 lines of code
sent over 38,681 pull requests
delivered over 200 projects
created meaningful and beautiful software for over 140 clients from twenty-six countries
organized or co-organized over sixty events for developers and more (including meet.js, UX Wrocław, Wrocław University of Technology workshops, MonteAcademy, VueConf, and Girls in IT), which ended up drawing over 5,000 people
There's nothing more exciting than going out there and saying why what you do matters. That's what drives us when we organize, support, and attend local events in Wrocław. We love to listen to others speak about what they do; and we love to share what we've done.

Marta Dziergwa

Talent Specialist
at Monterail
Are We Doing It Well?
Our clients are satisfied, as are our team members. As we continued to grow, year after year, our efforts began to draw the attention of major business organizations and industry publications, known for keeping very precise numbers. So let's go through some of Monterail's achievements from the past nine years:
we've received eight prestigious awards, including:

our average Clutch rating is 4.8
we've observed revenue growth of over 400% in 2013-2016 & 206% growth in 2014-2017

Source: Financial Times 1000 Europe's Fastest Growing Companies
Recently, we've been called the "Top Web App Design Company' by Man.digital, after our marketing strategy was studied alongside those of other leading European software houses. We are very proud of the awards and recognition we've received over the years, as the honors seem to confirm that yes, we are actually doing it well.

Monterail's Clutch rating
Where Are We Going?
Definitely down the path of continued growth—but we want to grow at a healthy, measured pace, so that we can continue to provide a stable work environment for our team. We want to build a healthy business, with healthy people, translating that approach into sustainable long-term growth. Furthermore, we want Monterail to be a healthy work environment that will support each individual member of our team in their professional growth. As we do so, we also become more professional in those areas that drive our growth and inform our business perspective.
We want to be proud of our work, and our commitment to things that matter, that are useful, that have a genuine impact on the world. We are constantly looking for companies to collaborate with in our pursuit to create meaningful software—companies that will benefit from that remarkable mix of developers, designers, QA and project managers we are proud to be team members with. We aim to remain a reliable partner, experts in our field, capable of consistently delivering a high-quality product, while still doing our utmost to understand our clients' needs, limitations, and the ecosystems they operate in. Additionally, we intend to remain a reliable employer, championing transparent communication and delivering on our promises.
To do that, however, we need to have a great team. We're still looking for more new friends to join us. If you'd like to fly high with us, check out our Careers page.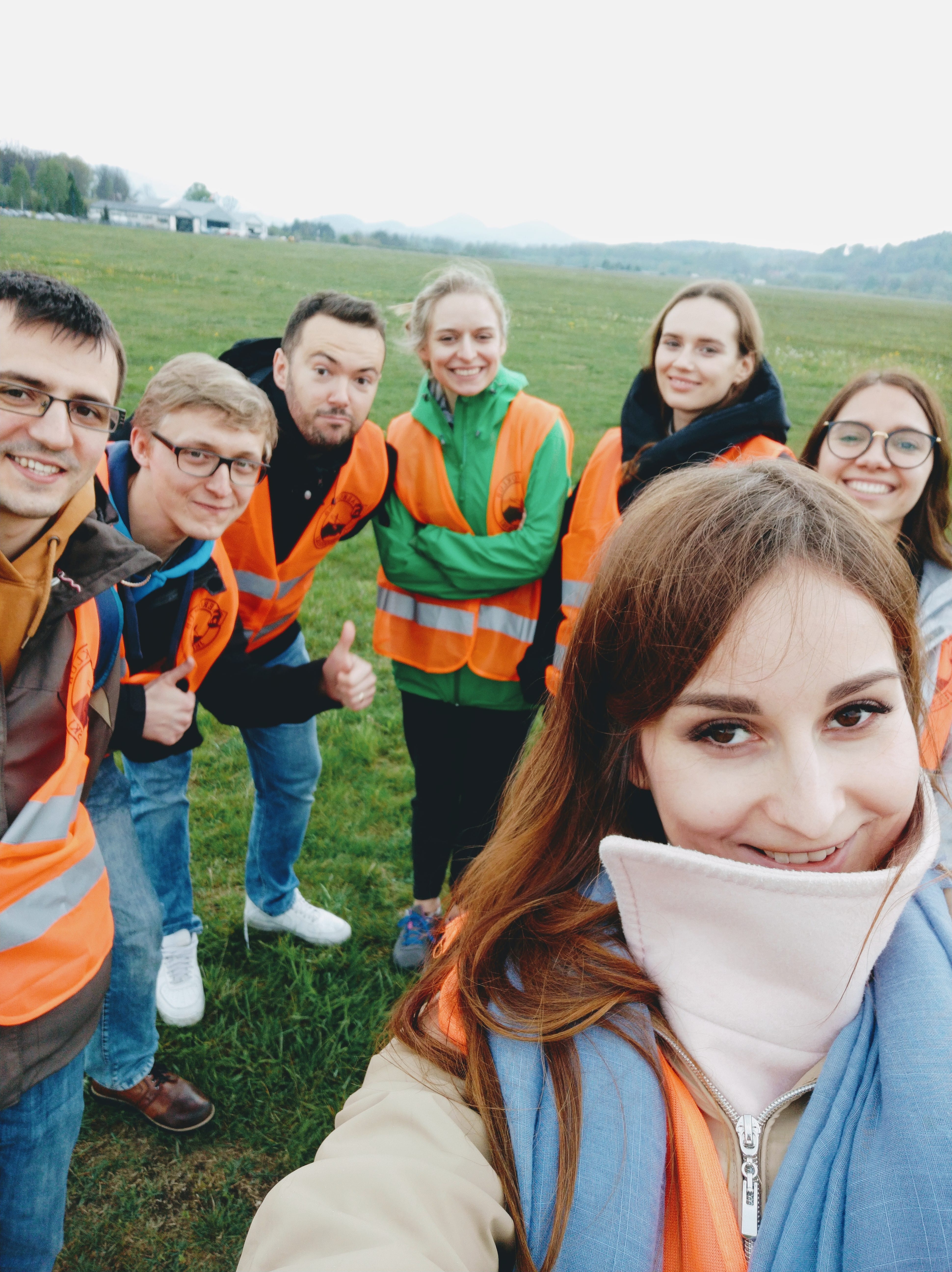 2019 company retreat—the Glider Team getting ready to fly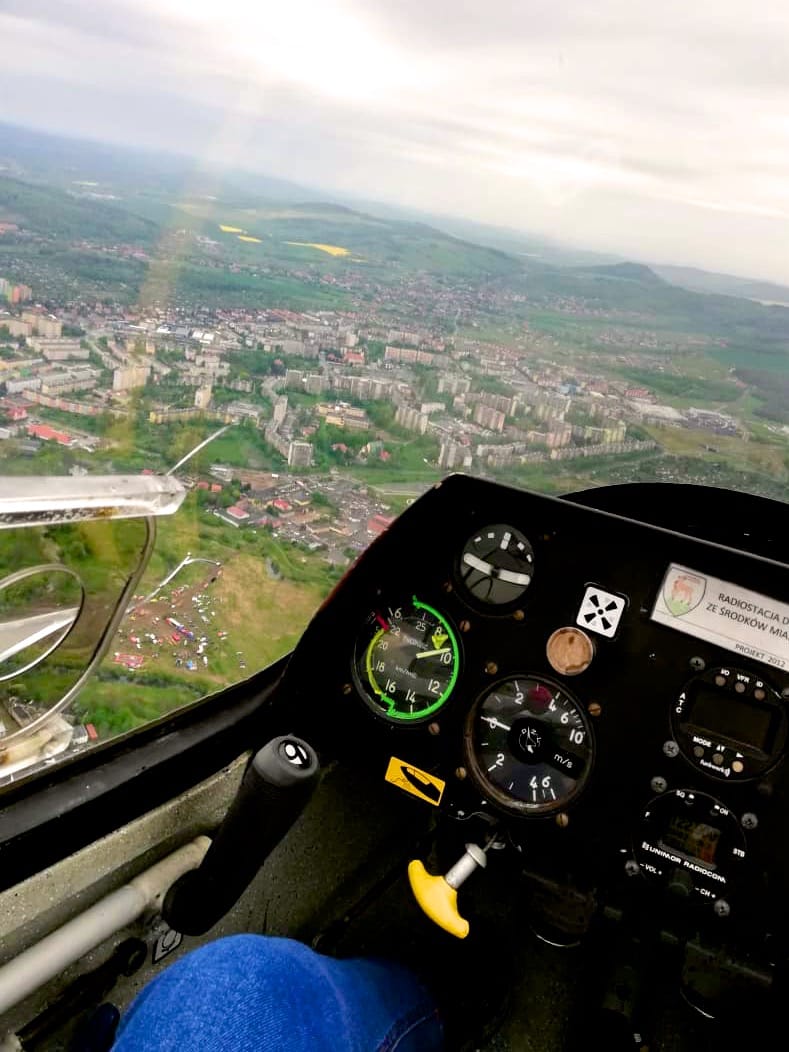 Up in the air, getting a better perspective on things.
Want to build meaningful software?
We are a team of specialists working with passion and sharing the knowledge to build beautiful and meaningful software. If you feel these values are close to your soul– join us!
Check our career page and apply directly for a vacancy that you find most appealing.