Since the introduction of the institution of sabbatical leave at Monterail, a paid month-long leave for any employee who has reached their five-year mark with the company (read here why we did it), a couple of our colleagues have already had the opportunity to "test drive" the concept.
Soon after coming back from their individual leaves, Marzena, Kasia and Paweł spoke with us about how they spent their sabbaticals and how it felt to come back to work after a long break.
Let's read their stories!
Before I went on my sabbatical, I spent five and a half years with Monterail as a designer. Prior to joining Monterail, I've been working as a freelancer so when I first started working in an office, it was a thrill to discover new tools, and get to know new, inspiring people.
Two years in, however, the initial excitement wore off and I soon started looking for new activities—I took up yoga and started learning Italian.
Although I love being active and I love what I do at work, after a while I realized I never could find enough time to rest properly and eventually started feeling really tired and burned out. Working in an office every day always implies some kind of routine, and to break out of it, I decided to focus more on learning Italian in my free time.
That, however, wasn't enough. I even began thinking about changing my environment while this option always seemed a last resort to break off the routine. Deep inside I knew that any significant changes are quite stressful and it wasn't something I was looking for. However, I didn't know about the nascent sabbatical initiative at the time. And this information changed a lot.
Let the Italian adventure begin!
Instead of turning my life greatly in any way, I decided to go on sabbatical—right as the initiative was unveiled at Monterail. I combined it with my two weeks of regular leave and a bit of unpaid time off and went on a long trip to Italy, where I visited Rome, Umbria, and Tuscany.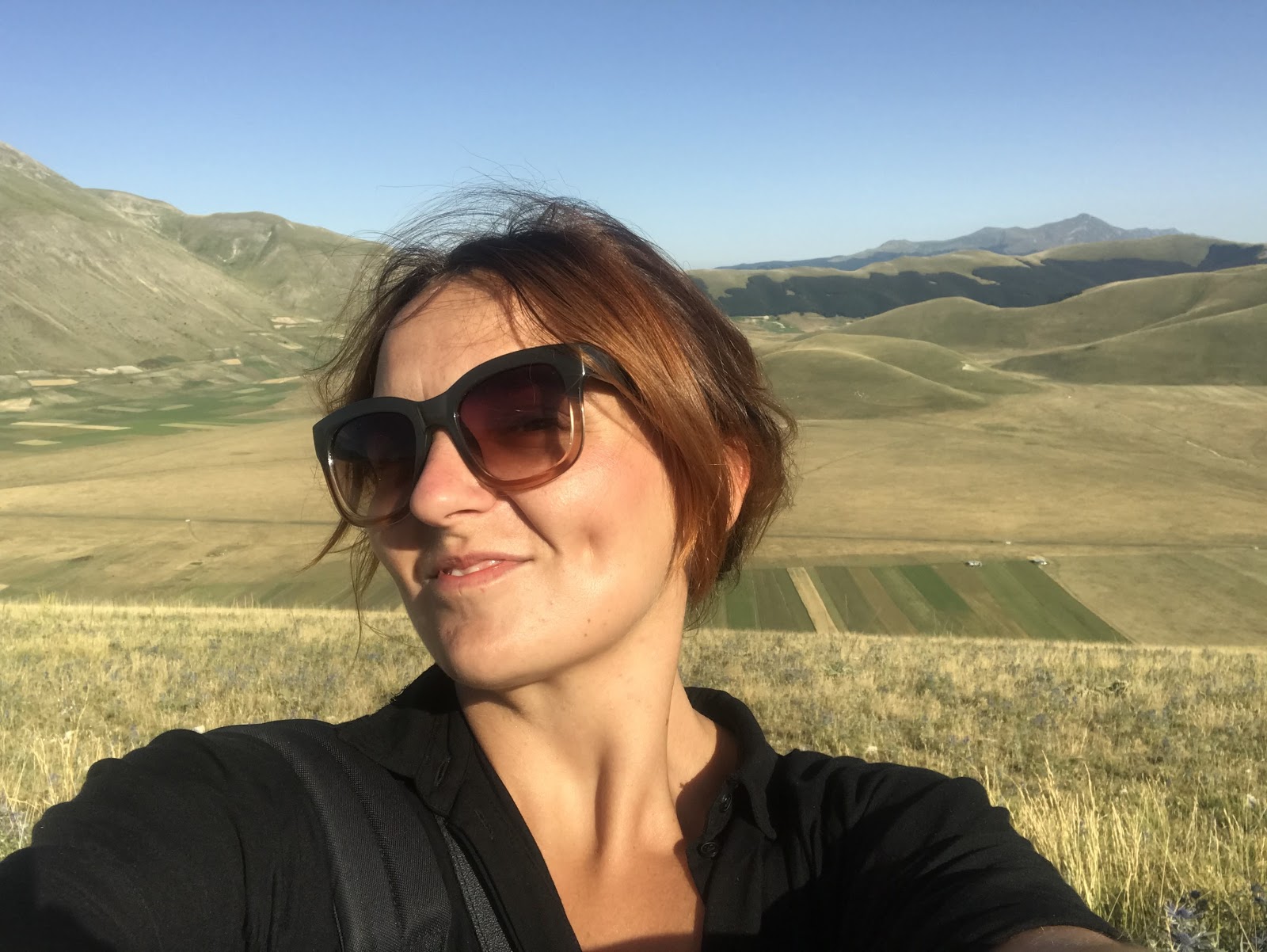 Happy and well-rested Marzena catching some Italian sun.
Throughout the first two weeks, I didn't do much sightseeing.
Instead, I got to know new people, and even allowed myself some unrestrained boredom. Then, I tried to immerse myself in the culture as much as I could—I took up language and cooking classes, and attended the Umbria Jazz Festival in Perugia and the Festival dei Due Mondi theatre festival in Spoleto. Later on, I traveled around Umbria, visiting places like the Monti Sibillini National Park, Assisi, Orvieto, Montefalco, and visited countless art exhibitions.
Rather than just go through my trip as a run-of-the-mill tourist, I decided to try to live there, like a local, and imagine how my life would look like if I actually lived in Italy.
Apart from finally getting some proper rest, my Italian sabbatical gave me an opportunity to open up, step out of my comfort zone, and make friends with people I would never otherwise meet.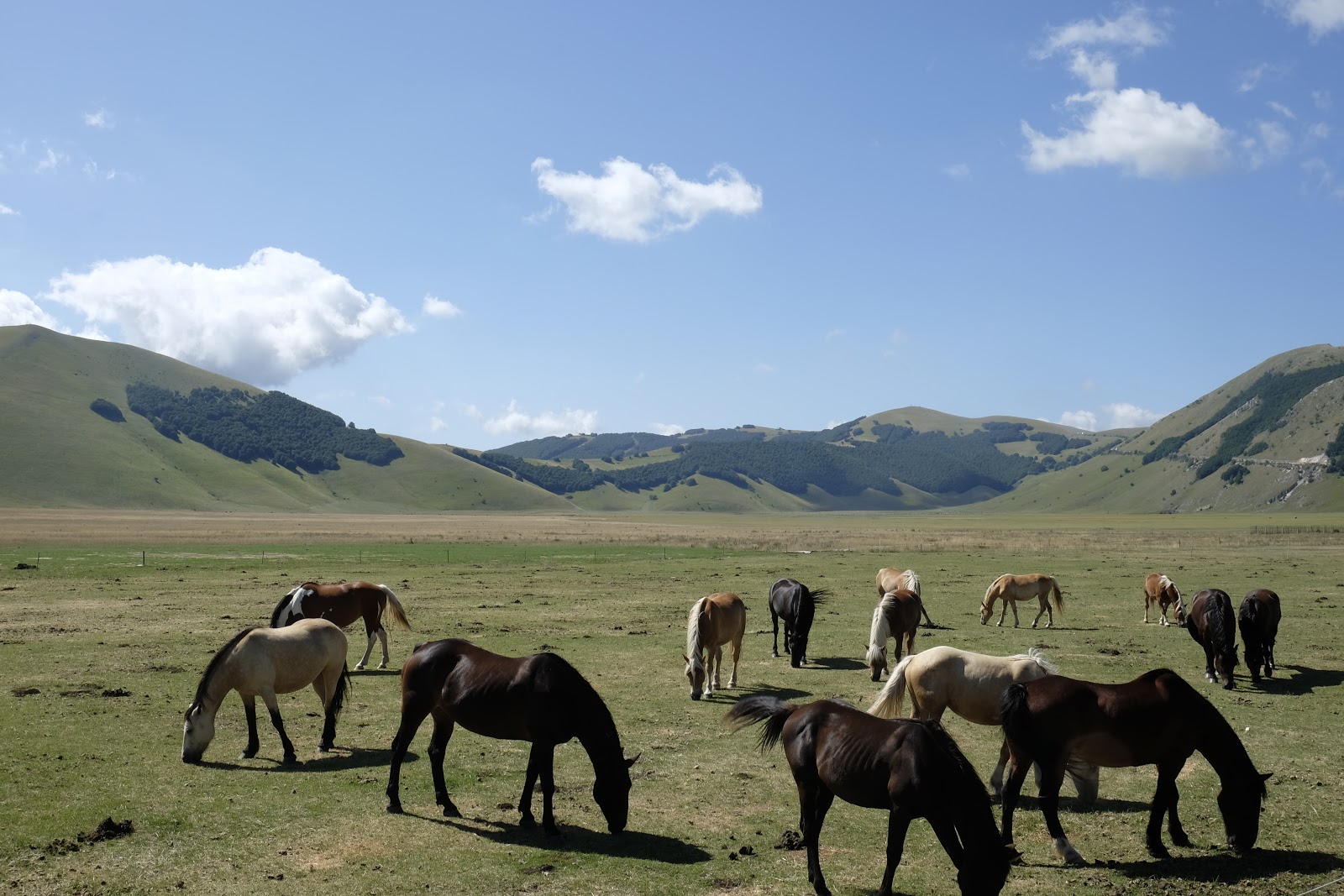 The beauty of Italian nature.
Life after the sabbatical
After coming back to work, I now try to vary my daily routine to avoid getting myself stuck in a rut again. Looking back now, the sabbatical itself was more than just a vacation, it was a taste (literally) of a different kind of life. As for the practical side of things, during my sabbatical I rarely ever cracked my laptop open, so after coming back to work it was actually kind of difficult to get used to using Sketch again ;)
I first joined Monterail six years ago, starting out as a Ruby on Rails developer and later taking over as Head of Operations. After the company introduced its four-week-long sabbatical initiative, I was one of the first people to take advantage of it.
The new sabbatical leave policy in Monterail inspired me and my fiancé to go ahead and organize our wedding within just two and a half months. We quickly settled on a date, booked a venue and a photographer. We already had a three-week-long vacation planned, so we thought it would be cool to make it a honeymoon trip. And so we did!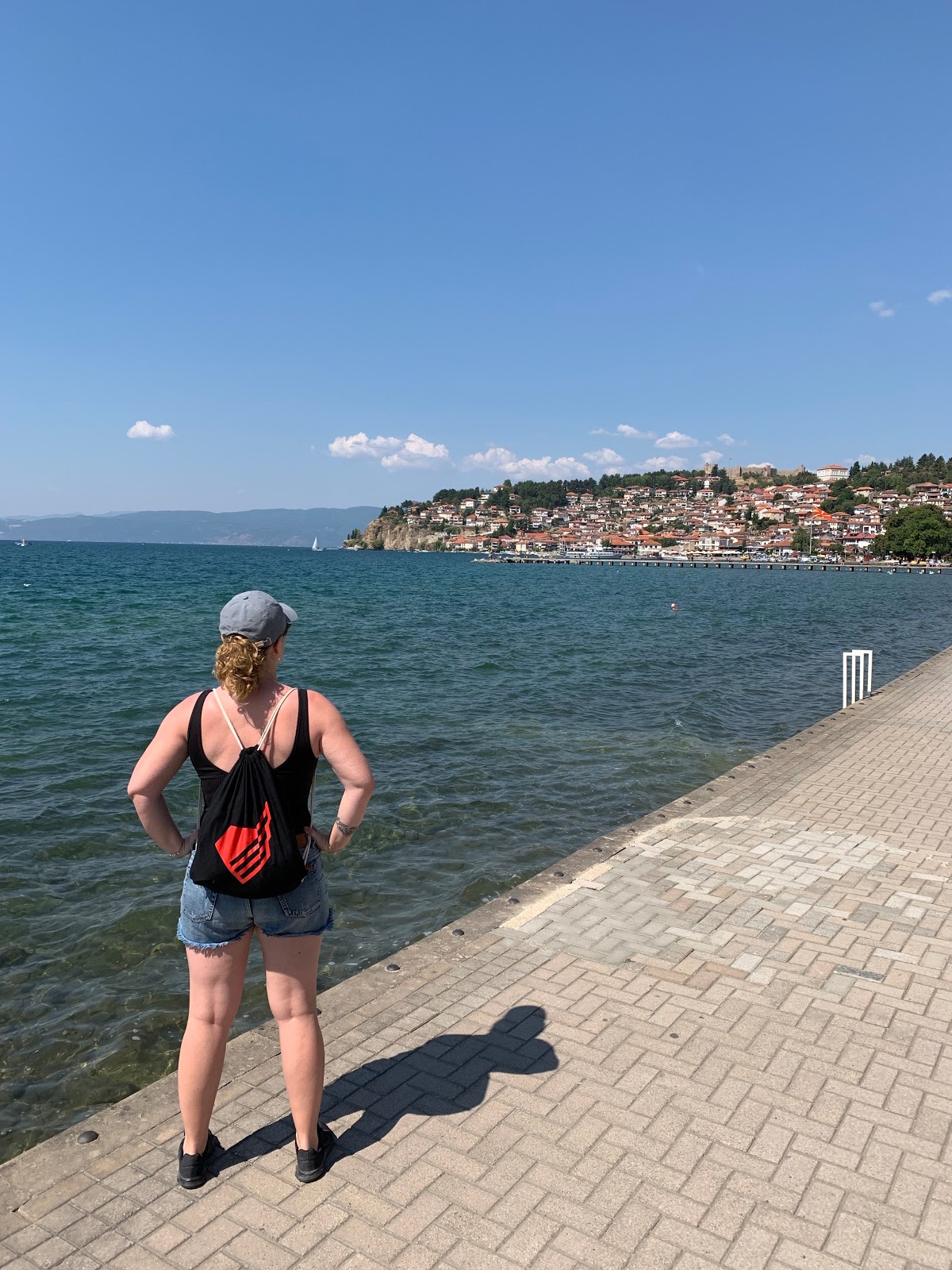 Kasia in Ohrid, Macedonia.
The wedding and the honeymoon
Before the honeymoon I stayed home for a few days. Up until now, I used to spend all of my vacation time on traveling, so I must admit that spending five whole days at home, doing nothing, was a little scary and seemed like a waste of time.
Soon enough, I started writing down all the things I thought I should be doing at home now that I finally had some time to spare. Thank goodness, I quickly realized that spending my vacation time on chores and tedious tasks was extremely wasteful and chose precious rest instead.
I remember reading, catching up on Netflix, napping with my two beautiful cats, sipping on tea, eating pizza, and drinking wine. That's all. I did nothing that modern society would classify as productive. And it was blissful!
After the wedding, my husband and I went on our honeymoon and traveled across the Balkans, visiting Serbia, Macedonia, Albania, Croatia, Bosnia and Herzegovina, and Montenegro.
Happily ever after
My five weeks of leave were full of lighthearted fun and relaxation! I finally got some well-deserved rest. Although I enjoyed the free time and would love for it to go on a little while longer, after those five weeks I was fully ready to go back to work with newfound energy and enthusiasm.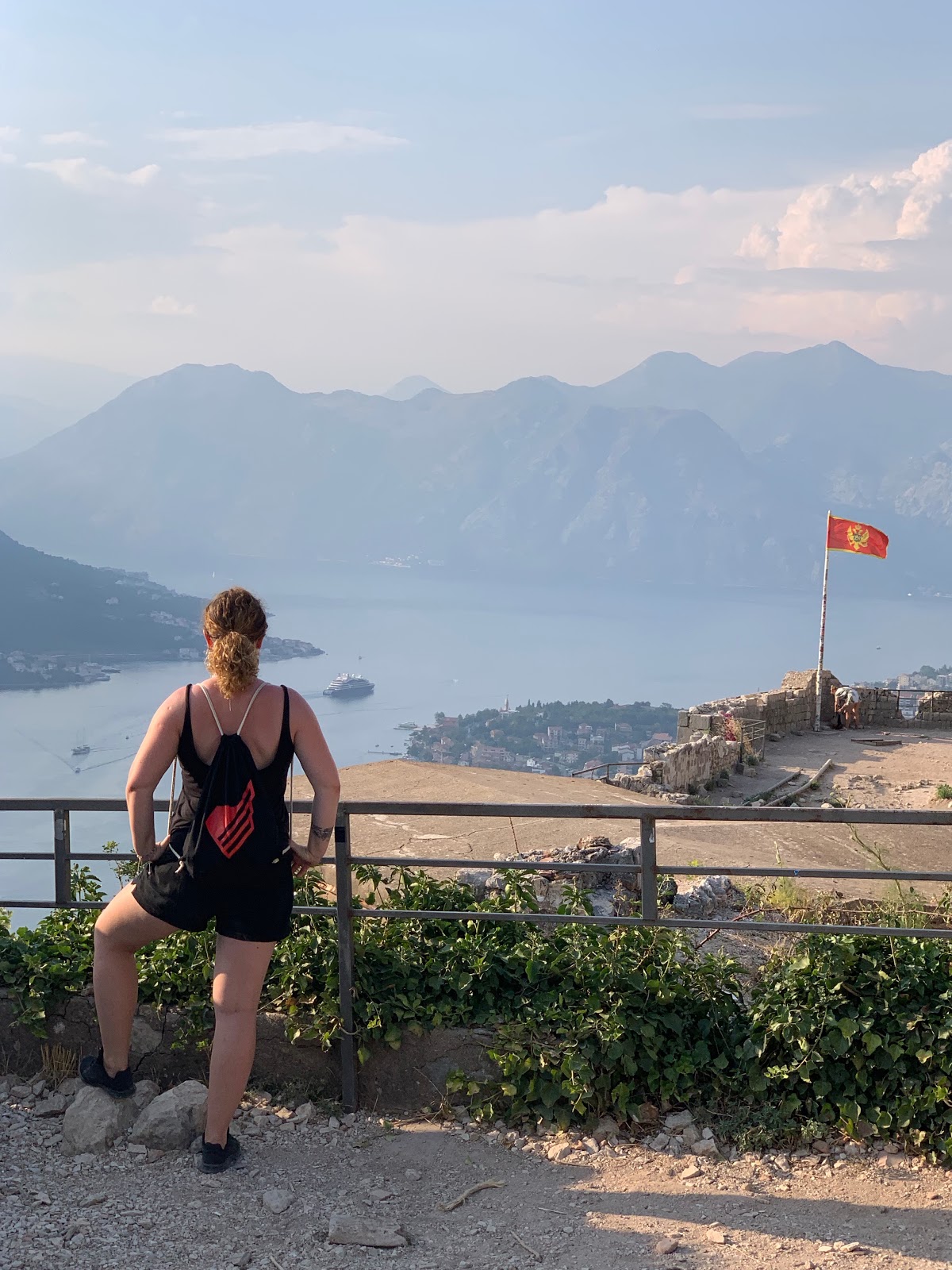 Kasia in Kotor, Montenegro.
In fact, I was not only ready to go back, I felt I would be bringing more value to Monterail.
Taking a step (or even a few steps) back from my usual workload gave me the ability to look at things from a different angle and offered me a fresh perspective on the things I do at work. On top of that, I believe that I'm now calmer and have a more positive, can-do attitude.
Before taking my sabbatical, I was with Monterail for five years and one month. I joined the company as a UI designer and nearly six months later, and somewhat by chance, I took over as Head of the Design Team. The learning curve was steep, but I had an amazing privilege to grow, take care of the designers on my team, contribute to the growth of Monterail, sell and sometimes even lead projects. Still, as I kept pulling away from the daily hands-on part of our design efforts, the distance began taking its toll on me. I started to actually miss designing, which, it turns out, I need to feel fulfilled and happy.
The two trips
I combined my sabbatical with my mandated paid vacation time (very grateful for that opportunity) and split the combined pool into two portions. First, I spent two weeks with my daughter in Greece doing next to nothing—which was actually the whole point of the trip. I spent a lot of time doing breathwork, meditating, reading fantasy books, and plain old laying around. I felt the need to take care of myself. After we came back from Greece, I soon headed back south again, this time with my partner, Ewa Zwarycz (a wonderful painter and educator), as we set out for an adventure through the western Balkans. And what an adventure it was—nearly 4,600 km through mountains, open plains, and down the seashore, with lots of wonderful people along the way. Being there was something completely different and I needed that.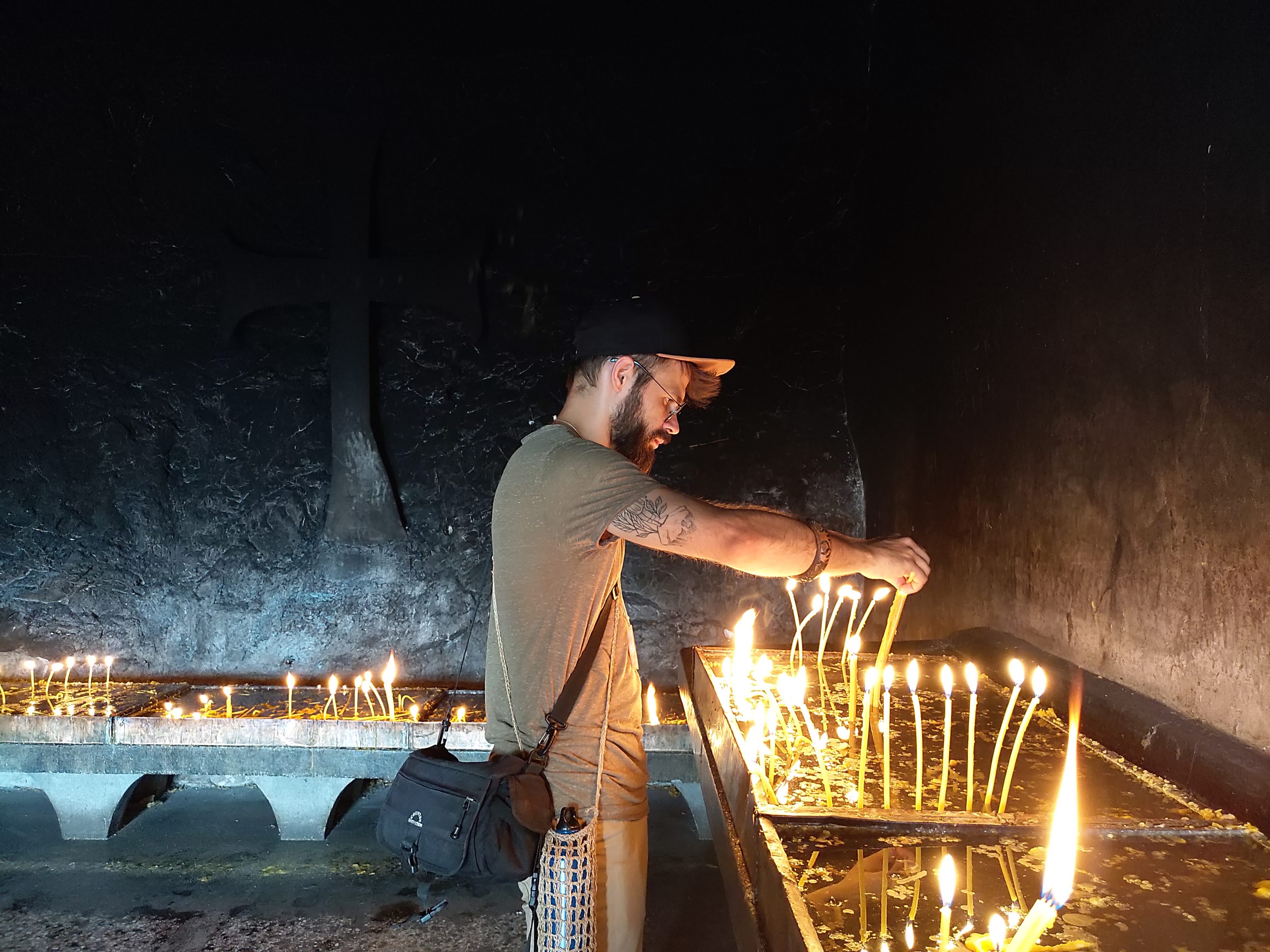 Paweł in Ostrog Monastery, Montenegro.
Some reflections from the journey
The whole sabbatical gave me a few things:
a feeling of appreciation for the reality around me, having a roof over my head and the love of friends and family,
rest (never in my life had I felt so rested and peaceful as I was during the six magical days I spent with my partner and a couple of friends in "Clandestino" camping in Albania),
a deeper understanding of myself, the direction in which I should be going, and the work still ahead of me,
a keener sense awareness, in both my private and professional lives. I now seem to approach every task ahead of me with greater focus and awareness than before. I also try to do one just one thing at a time.
Why Sabbaticals?
Since its announcement, the sabbatical policy has proven a much-needed boon to our team at Monterail. Regardless of whether it's spent relaxing at home or traveling the world, it's a good way to improve work-life balance and prevent burnout.
As Bartosz Rega, one of Monterail's co-founders, aptly put it:
"We wanted to promote a more humane approach to employee wellbeing and enrich our company culture. We always say that we value long-term relationships. Sabbaticals are the "walk the walk" part. Their purpose is to show appreciation to people who are with us for the long run."
Barely a couple of months in, we can already see that it's definitely contributed to employee wellbeing and enriched our company culture. We're yet to see more results of this new opportunity for employees but we can already say that the future looks promising.
Want to join our awesome team?
We are constantly growing because we know how to use our skills to keep our clients happy. Who's to say you cannot evolve and have fun while doing it?