Focusing on delivering high-quality software and building a close-knit team pays off. How do we know? Monterail has been ranked in Financial Times list of 1000 Europe's fastest growing companies in 2018. This is the third 2018 ranking in which Monterail has been recognized as one of the most dynamic companies in Poland and Europe (hello Deloitte Technology Fast 50 and Gazele Biznesu!).
The FT 1000 lists the companies in 31 European countries that have achieved the highest compound annual growth rate in revenue between 2013 and 2016. After eight years on the market, we still have the drive to develop our team, get more and more fascinating projects, and find joy in our work.
Being ranked as number 378 among so many great companies we look up to feels great. It does not change a lot for us, though. We still want to be an awesome company to work with and for. I'm proud and I can't wait to see what this year will bring us and our clients.— Szymon Boniecki, co-founder of Monterail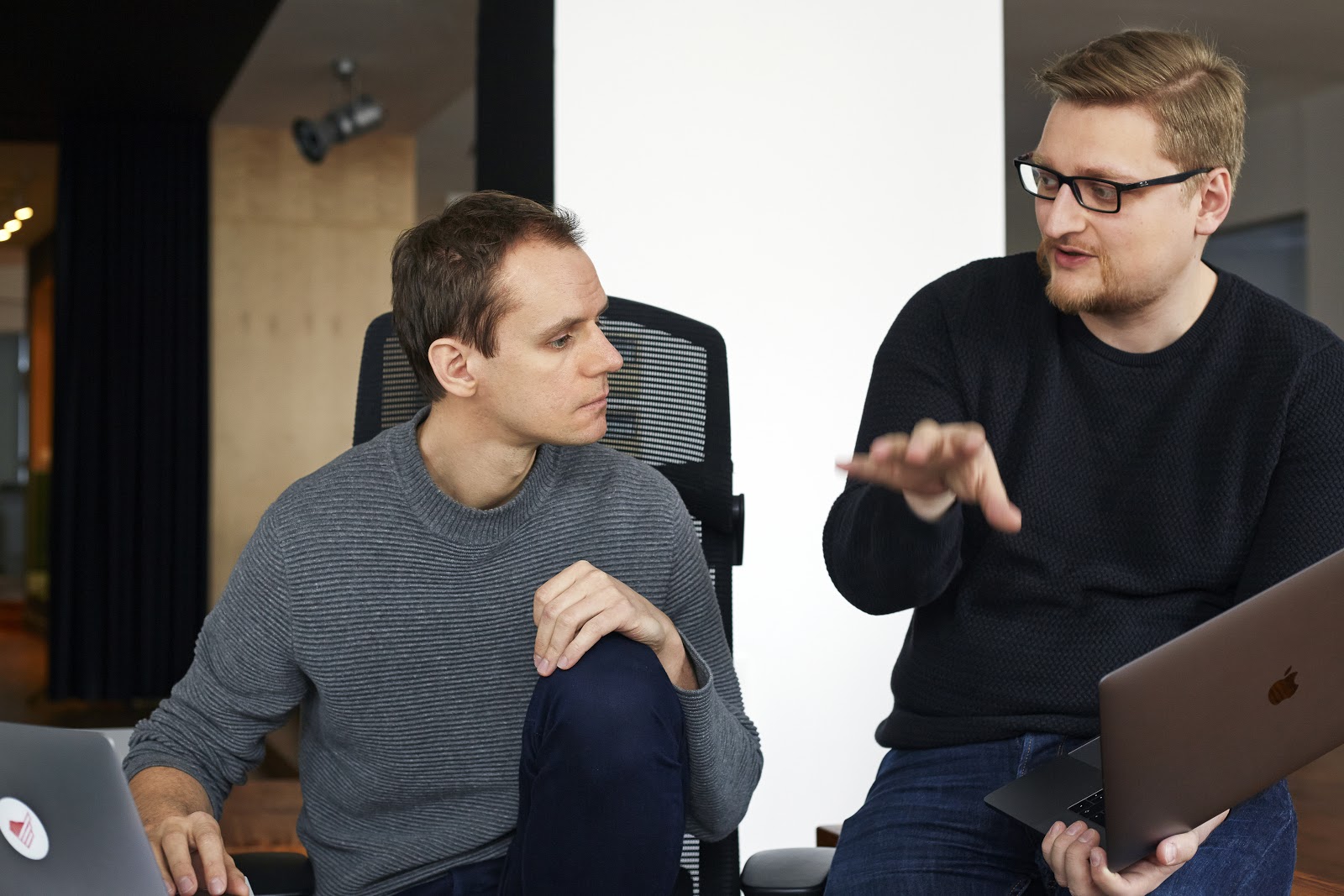 Monterail's co-founders—Szymon Boniecki and Bartosz Rega talking about conquering the tech world in next years. Probably.
We've learned a lot during all these years. Looking back, in 2013 we were a small team huddling in a few rooms. Now, we have 87 experts on board, with all processes in place, great projects in our portfolio, and with a beautiful office in the heart of Wrocław.
Do you know why more than 90 percent of potential clients who visit our office decide to work with us?
Because, after all these years, we're different, but we're still the same. We've learned our lessons, but we're still passionate and humble people who want to build great products. Just like a few years back.
Who are we as Monterail? A team of people. Builders. Problem solvers. People that enjoy everyday small-talk, tech-talk, and problem-talk. Enjoy the sun. Enjoy working together. We are people who build our own future.- Paweł Hawrylak, Head of Design
And we constantly ask ourselves:
What can we do more to deliver in a way that makes our clients say "Wow, I haven't thought of that!"?
What can we do more to contribute to a positive ROI of their projects?
What can we do more to contribute to the community and make tech world more open and accessible for everyone?
And finally, what can we do more to be the best working place for our employees?
We will probably keep answering those questions in the next years again and again. But right now we have to roll up our sleeves and get back to work. Have a great week!
Confidently build your next app
Our devs are so communicative and diligent you'll feel they are your in-house team. Work with experts who will push hard to understand your business and meet certain deadlines.