One app tells you when to sleep, another reminds you to drink enough water. Health-related apps, designed to track your daily runs, guide you through meditation sessions, or even help with fertility, are a sprawling market— in 2017, roughly 30,000 apps like these have been downloaded per day. What about you, ever go to the gym without using a fitness or a tracking app? Maybe you use one to keep detailed records of your heart rate throughout the day?
Mobile apps like these, themselves only a fraction of the diverse landscape available in app stores and the Web, well illustrate the sweeping changes that the healthcare industry is undergoing under the influence of technology. This main thrust of this digital transformation, reshaping medicine as we speak, is focused on making things smarter, more connected, accessible, easy, and comfortable to use.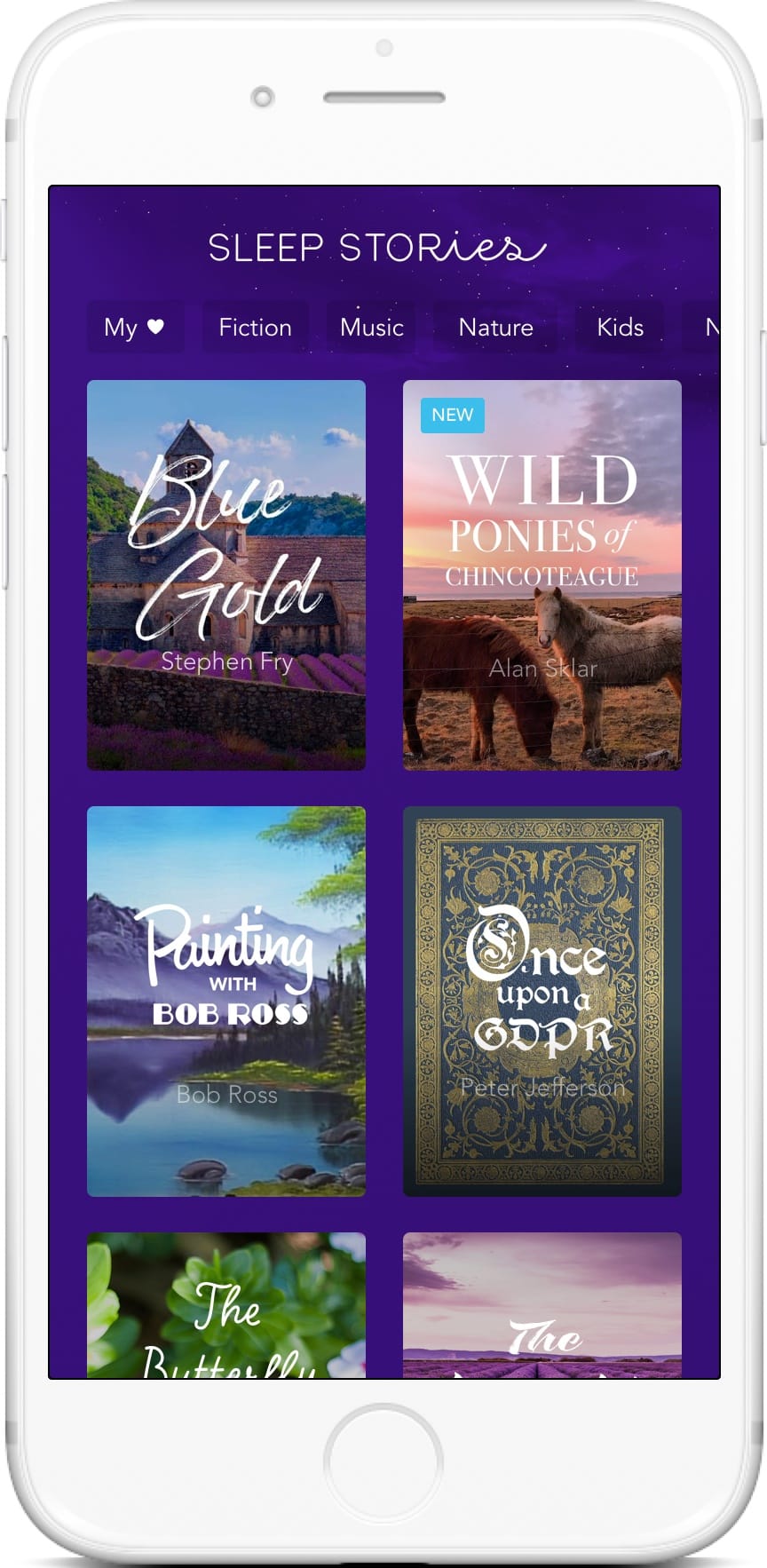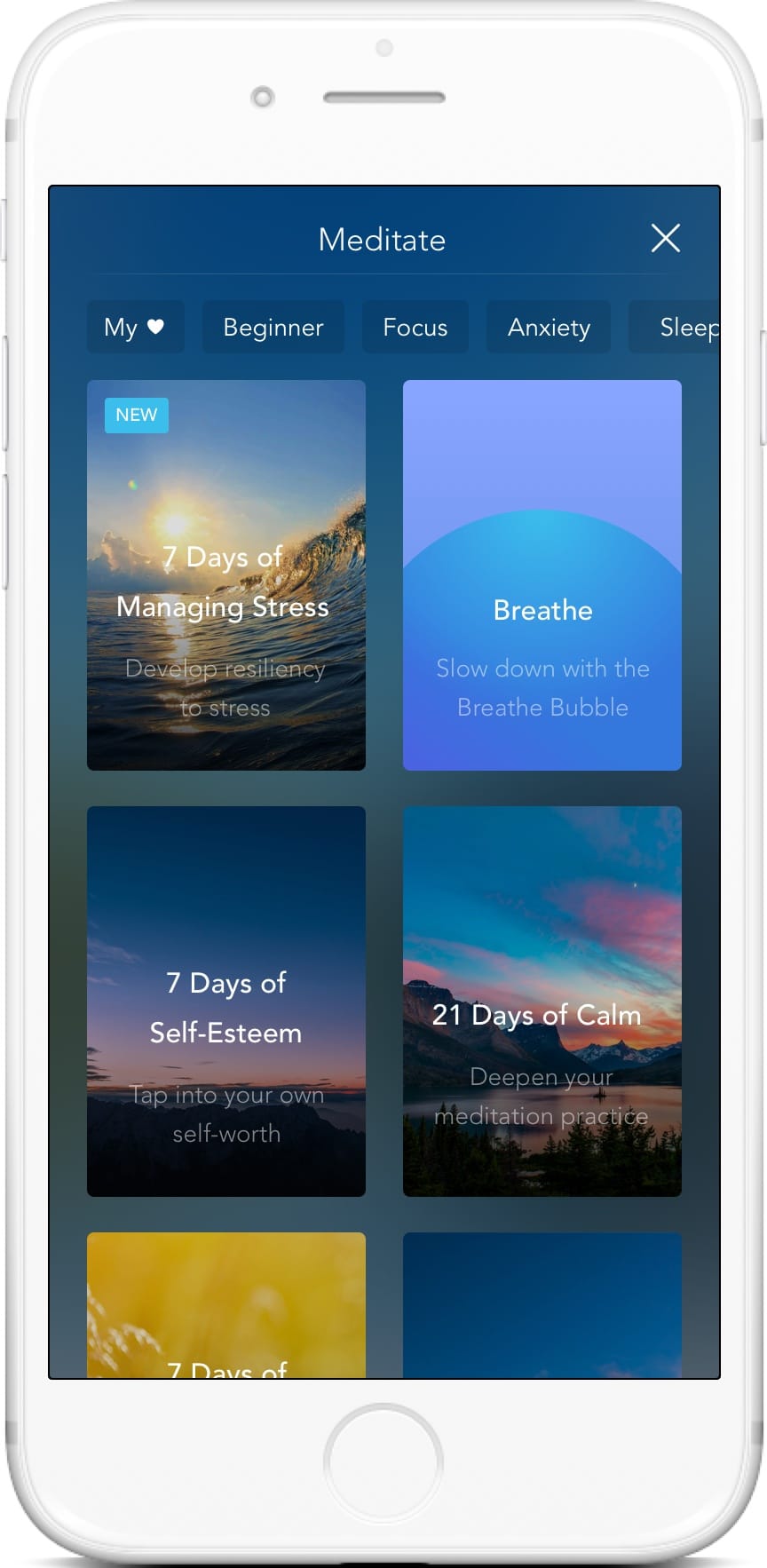 The app Calm lets you choose from various meditation challenges and relaxing bedtime tales to fall asleep to. [source: Techcrunch]
Definitely more than just a fad, the global digital transformation movement has already touched multiple realms of business, including banking, insurance, fossil fuels, government, and healthcare. Business must embrace it to stay competitive, become more data-driven and flexible, to take advantage of more opportunities and eventually to increase company's efficiency. Research conducted by Gartner's CIO Agenda reveals that by 2020 digital business will represent an average of 36% of a business's overall revenue. And aside from profits, digital transformation actually brings change into people's lives.
But back to healthcare, an industry ideally positioned to benefit from the change and, in turn, visibly influence people lives. Maya seeks to improve Bangladeshi women's awareness and wellbeing by offering them free health advice and easy access to medical knowledge. Ludwig allows deaf people to enjoy music and reduce social exclusion. Merck DORA (which is one of our long-time projects) helps assess diabetes risk online in African countries and advises on what steps to take if such a risk is detected.
There are many ways of incorporating DT into your business, e.g through IoT, artificial intelligence, wearables, and machine learning, but for the purpose of this post, I'd like to focus on mHealth—mobile health applications, and how companies incorporate them in their strategy and what's in it for the average patient and healthcare professional.
The Digital Health Market
According to a Deloitte report:
the mHealth (mobile health) industry generated 3.2 billion downloads in 2016,
the number of apps produced by pharma companies has more than tripled from 305 in 2013 to 988 in 2016,
over 70% of the examined patients used at least one health app to manage their condition,
58% of prescription drug users reported refilling prescriptions using a mobile health application.
The digital health market is going to be worth $206B in 2020, while mobile health alone is going to experience 41% growth. Where would these numbers come from? Well, lots of disruptive mobile apps and revolutionary health-related gadgets. Although some will rehash old ideas, others will drive real innovation, as was clearly evident at this year's Consumer Electronics Show in Las Vegas, with companies showing up in force to demonstrate their best and latest prototypes launch-ready products. Examples?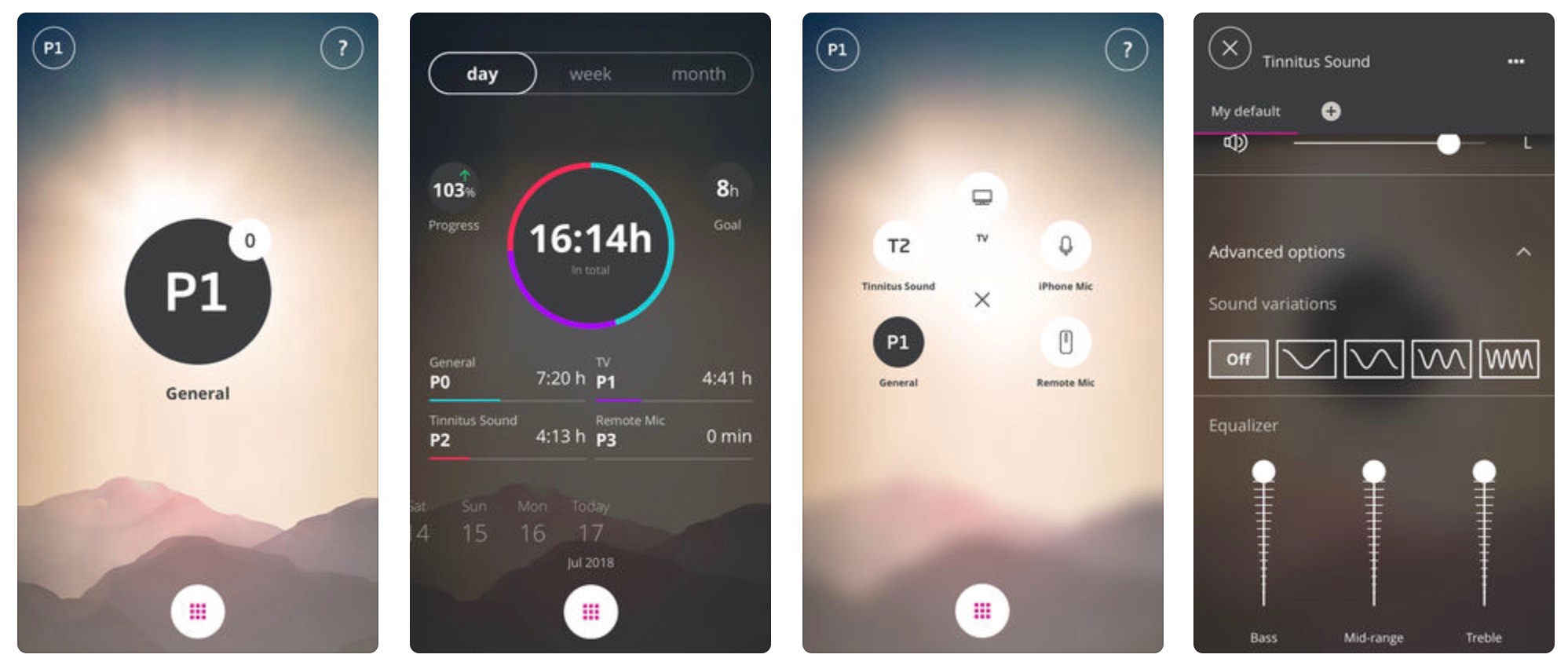 The HearingFitness technology will be incorporated into the Oticon ON App for Oticon Opn™ hearing aids in the second half of 2018. [source: App Store]
How mHealth Impacts Our Daily Lives
Digital transformation is not the exclusive domain of health industry giants, such as Merck or GlaxoSmithKline. Corporates like Facebook have also been making inroads into the field, with their tools for monitoring how much time we spend online. Although technically intended to help people tackle their Internet addiction or at least help curb the time they spend online, I myself, however, will remain rather skeptical about the ulterior motives of their authors.
Tech companies such as Samsung, Nokia, Apple, and Philips have started the digital health journeys a long time ago, but they nevertheless still manage to consistently come up with and develop highly innovative ideas. This year, Philips has released its original uGrow app to support parents and the healthy development of their babies with actionable insights. And even if it feels vaguely like a Black Mirror-type interaction with technology, well, there will definitely be many more apps like this one coming to the market.
The medical technology industry, however, is more than just tech giants—small and medium-sized companies make up 95% of the field, and many of them are perfectly able to secure impressive funding, one such example being Klara, a platform aiming to streamline patient communication and increase operational efficiency across a practice, which has managed to raise $11.5M.
Together, smaller and bigger companies create enormous potential for digital technology to improve many aspects of people's health, how their health is taken care of, and their social services and welfare are administered. One of the perfect examples of how mHealth impacts our life is the doctor-patient relationship, which becomes increasingly collaborative as you're able (as a patient) to measure various health-related parameters and keep your results, patient documentation, and prescriptions in one place, and, what's more, share all of them with your doctor. Such an arrangement greatly reduces duplication, errors, and cuts down on paperwork while saving time and effort. Moreover, health apps boost mutual communication as they allow patients to message doctors when a problem arises and allow doctors to consult their presumed assumptions or issues online, e.g. on the Doximity social media platform.
Med apps also help both patients and doctors with daily administration, using regular medication and appointment reminders, and reduce the information asymmetry between patients and healthcare professionals, shifting the center of gravity in the relationship towards the patients, e.g. the Isabel Symptom Checker gives them access to information that helps them diagnose their problem even before they consult a doctor.
Online diagnosis is nowadays a bit more precise than it was when only Dr. Google was available for consultation. [source: Isabel Health Care]
Medical apps are also able to save patients money in some cases, as new communication platforms let doctors carry out cheaper virtual appointments and consultations. One of the greatest feats of health tech, however, is that it offers tools that help manage chronic diseases and prevent various addictions, as they monitor patients and are capable of warning doctors in case of emergency situations, even providing patient localization to relevant emergency services.
Summary
The changes brought on by digital transformation are already clearly visible in many areas of life and business. It has profoundly affected medicine and healthcare, changing not only the tools and technology available to professionals and patients, but primarily the approach. It became more patient-oriented and made cooperation between different entities smoother.
The ongoing changes seem to be the answer to real market needs of digitization and going paperless. The process has also created a number of opportunities for IT companies to contribute to the healthcare industry by providing it with meaningful software.
Looking at forecasts for the next couple of years, I can see robots taking upon an increasing role in servicing menial nursing tasks in hospitals, the growing role of remote health monitoring and new healthcare models, linked with data on our lifestyle. mHealth apps will become even more prevalent—50% of doctors are planning to introduce these tools into their practice in the next five years. Information management and health records digitization systems will also play key roles in the future of healthcare.