John Duisberg and Sarwar Bhuiyan wanted to revolutionize the HR industry. In 2016 they co-founded Cooleaf, an employee experience platform that has acquired multiple recognitions, thousands of users, and gained the title of "Leader in employee recognition and engagement" given by G2.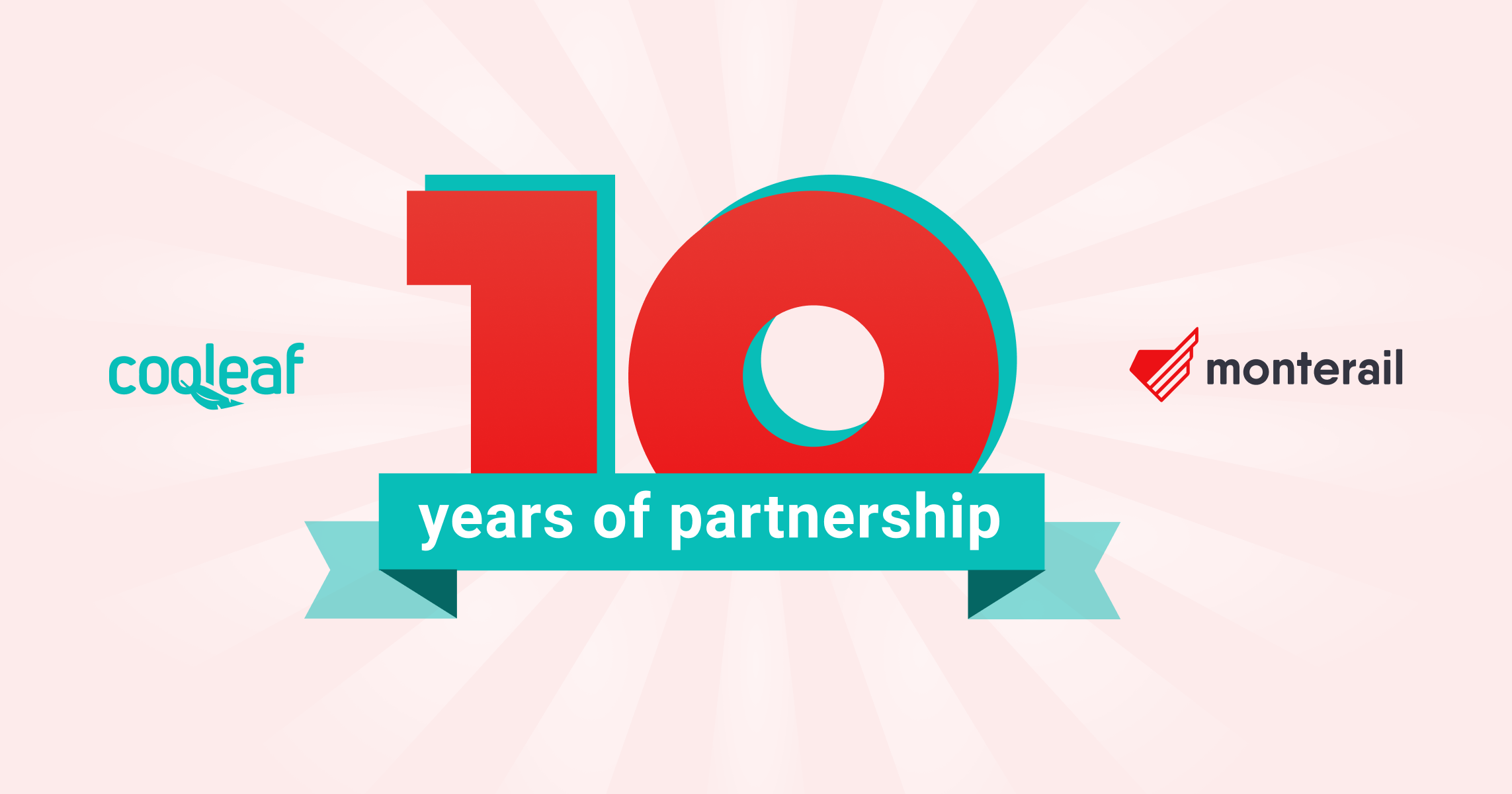 After celebrating a Monterail-Cooleaf 10-year anniversary of development collaboration, we are pleased to share the news and achievements Cooleaf has reached. Among others, this platform has gained awards, 60k users, private investments, and life-changing stories to tell. Currently, Cooleaf is working with a number of enterprise clients across the globe, including Citibank and the Turner Broadcasting System.
Tables of Contents
The Importance of Employee Recognition
Employees who are thoroughly motivated and truly engaged are the most powerful competitive weapon a company can have. Companies with a high level of engagement report 22% higher productivity and see an average of 20% higher sales. 71% of respondents to the HBR's survey ranked employee engagement as very important to achieving overall organizational success.
It doesn't come as a shock that employee engagement is a top-three business priority, since engaged employees are 38% more likely to have above-average productivity. Increasing employee engagement investments by 10% can increase profits by $2,400 per employee per year.
Research proved that 50% of employees believe being thanked by managers not only improved their relationship but also built trust. WorkHuman stated that 41% of companies that use peer-to-peer recognition have seen positive increases in customer satisfaction.
60% of Best-in-Class organizations stated that employee recognition is extremely valuable in driving individual performance. Furthermore, companies with recognition programs that are highly effective at improving employee engagement have 31% lower voluntary turnover and saw 41% lower absenteeism.
Despite the tremendous benefits of implementing a solid employee engagement program, companies are still falling behind and have a lot of room for improvement. According to research on employee engagement, 68% of employees haven't received any form of recognition for good work and 58% say that the leaders could drive more engagement with employee recognition.
The numbers get tougher due to the hard impact of COVID-19, 80% of employees are not engaged or actively disengaged at work, which costs the global economy US$8.1 trillion in lost productivity each year, showed the 2021 state of the Global Workplace.
Cooleaf, an Employee Engagement and Recognition Platform
Cooleaf is a B2B and B2C web & mobile application that offers companies brilliant solutions for successful employee engagement with award recognition and data-analysis features.
To gain employee engagement you have to invest in the employee experience.
Among the main features that Cooleaf offers, companies can make use of tools to listen, engage, and measure employee engagement:
Pulse Survey allows companies to take action based on employee feedback. With survey themed-templates for specific topics, it's possible to target departments, teams, or individuals. Gathering survey results is made easy and will allow employers to boost engagement scores and employee performance with data-driven decisions. The tool also has built-in incentives for increased participation and automatic reminders. Employees who feel heard will be four times more likely to increase work performance.
Performance Monitoring allows to set and focus on indicators of success. Monitoring the performance will let employers spot met goals when employees receive recognitions and highlight the top achievers, facilitating the follow-up of benchmarks and understanding individuals' reached objectives.
Employee Recognition gives team members the possibility to reward each other's extraordinary efforts with points that can be exchanged for gift cards.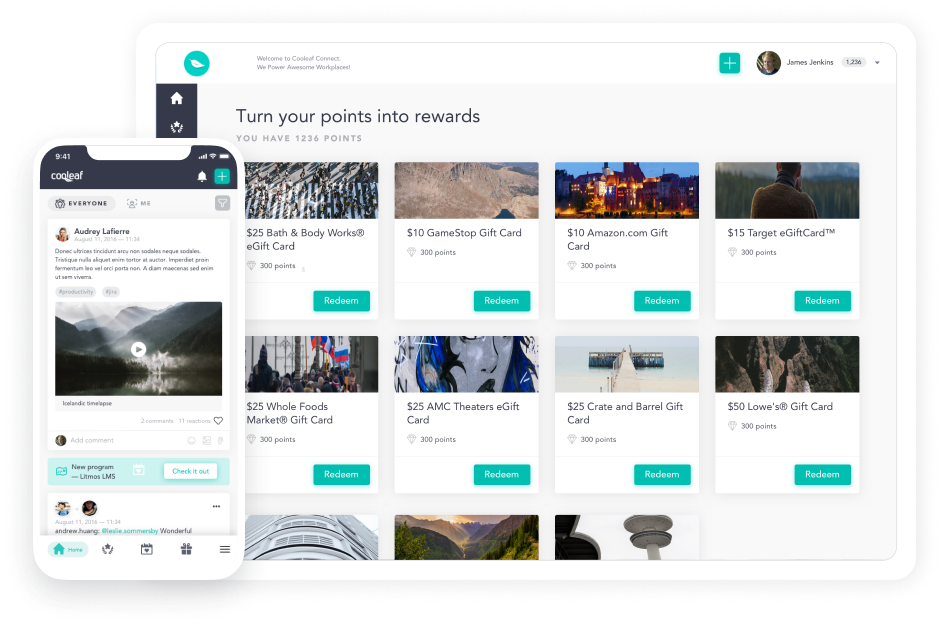 Employee Incentives to keep team members' heads in the game, the app has an automatic set-up for progress rewards once a goal is met. Breaking down a big project into smaller tasks helps employees focus on conquering big challenges and getting rewards along the way keeps them motivated.
Review and Analysis will let supervisors evaluate individual scoreboards and even get expert recommendations from a dedicated Customer Success Manager for personalized strategies on employee productivity.
Cooleaf in numbers

10 years developing software together
Commemorating 10 years of partnership between Monterail and Cooleaf, we organized the MBA (Monterail Business Academy) and met with Cooleaf co-founders to talk about the journey it was to build this tech solution together.
Every line of code is part of a bigger story. These have been 10 great years of partnership and we value every minute of it.

Sarwar Bhuiyan

Co-founder of Cooleaf
How to Build Successful Employee Engagement Software?
After 10 years in the market, Cooleaf co-founders - John Duisberg and Sarwar Bhuiyan understand the HR tech market. From mistakes and successes, they've learned along the way, and continue in their own development path. They share with future businesses the most important lessons this application has taught them and what other startups have to keep in mind.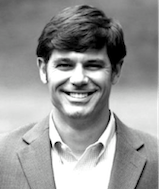 John Duisberg - co-founder of Cooleaf, where he shares a passion to help organizations build a top workplace culture. John has a background in product management and business development where he was part of the early startup days of Fanatics and healthcare technology company, Availity. John earned his MBA and Bachelors in Business Management from the University of North Florida.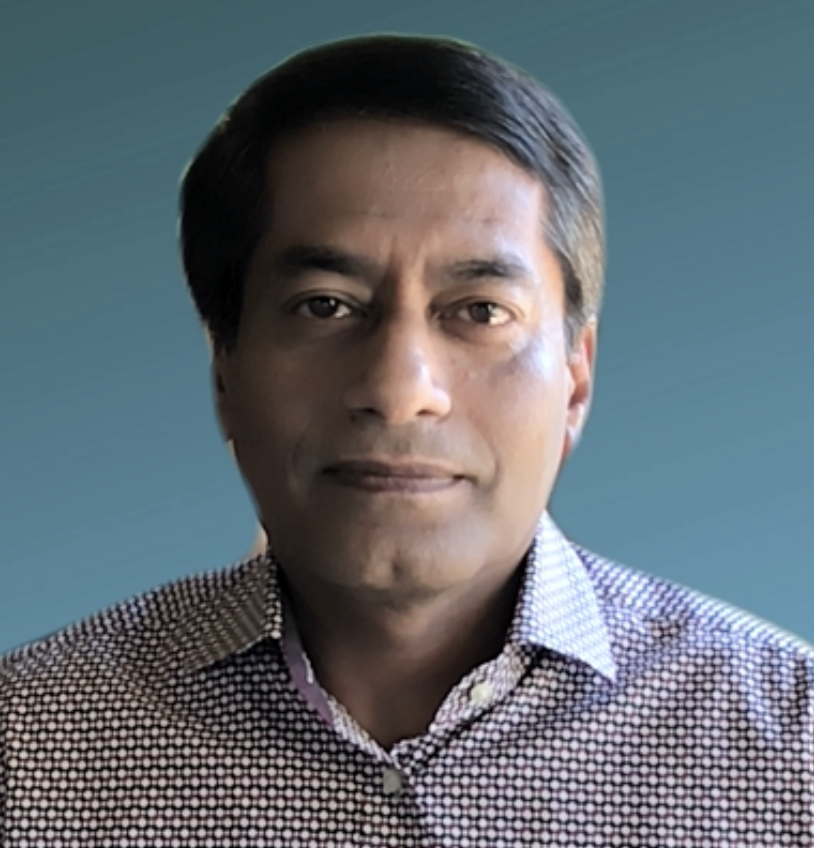 Sarwar Bhuiyan - co-founder of Cooleaf, he is responsible for the strategic product vision, design, and implementation of Cooleaf's technical solutions and infrastructure. Sarwar brings over 20 years of technology and senior leadership experience from the financial services, telecommunications, and healthcare sectors – from start-ups to Fortune 500 companies, including IBM, McKesson, and BellSouth (now AT&T).

Be on the path of revenue
Being passionate about technology can get you in the trouble of liking to build things, but not necessarily knowing how to sell them and get revenue from customers. It's important to be in the path of revenue and to understand that what you're doing for your customers is helping them reduce costs and improve their business.
Become a necessity
To be an HR tech solution that's marketed, it's important not to get into the "nice-to-have" reputation, that's the kiss of death—especially when you're a startup. Cooleaf founders call the "vitamin vs painkiller" effect. To sell your product or service to a business, you need to be a solution to a pain point and a necessity to their market.
Understand who your buyer is
For Cooleaf, that's typically the HR leadership of an organization. In a lot of places, this group has less budget or authority to approve a project since they don't produce a lot of revenue. That's the frustration and what you need to learn in your sales process. However, the HR market is changing, leaders know they have to build a culture and an employee experience that people want to join and be a part of. Such changes can also happen in other industries.
Create a solution
The golden rule for selling. Build something that's a direct solution to a latent problem. Analyze what is missing that can solve issues and make a process easier and more enjoyable. Nowadays, companies invest in different types of things: feedback, diversity & inclusion, talent recognition, etc. Cooleaf's strategy was to unite all of those branches into one, so the employer wouldn't have to use different platforms, but only one.
Find the proper team to build it
With the big amount of tech solutions available on the market, every newcomer app must not only be business-oriented, but also enjoyable to use, equipped with friendly UX/UI, and explicitly designed to increase employees' productivity at work. Therefore, you need an IT team that understands your industry, and your needs and expectations. You want a team with the necessary expertise to guide you in the tech world and help you make the right decisions for your application.
Outsourcing is a great alternative for startups or SMBs that don't want the hassle of searching and hiring employees, expect a fast and uninterrupted developing process, and/or need tech experts to support them. Finding and choosing the right software development company is key for the success of your upcoming application or product improvement.
When you have a developer in-house and they leave on holiday, your project suddenly stops and it's on hold. We needed a more scalable approach for the development of our platform. We would have not survived if it weren't for Monterail. We value the partnership and think of them as an extended family

John Duisberg

Co-founder of Cooleaf
Monterail and Cooleaf's collaboration started with 120 hours of online design workshops conducted via Skype. This led to defining a completely novel idea for the 2013 product and delivering an unprecedented user experience. Within just two months, we managed to build not only the MVP but also a Minimum Buyable Product.
The next step was a mobile app. At that point, Cooleaf had a half-finished application with legacy code that was difficult to maintain and scale. For its prompt and efficient release for Android and iOS, we suggested switching to the Ionic framework. Rewriting the native legacy codebase and finishing the design of the apps took a total of 273 hours of work.
How Will Employee Engagement & Recognition Evolve in Cooleaf?
Facing the challenges of modern organizations and a fast-paced work environment, businesses need to adapt. Cooleaf's goal is to target the space of vendors with old-school technology and get them to shift to a techy-HR experience.
The HR tech market alone has amounted to nearly 47.5 billion U.S. dollars. Cooleaf founders recognize the vast opportunity there is in the HR industry, which is why they plan to double their team in number, become a go-to brand for employee experience, and expand to Europe and Asia.
54% of companies planned to increase their spending on HR technology in 2019 alone and thanks to the advanced technology of Cooleaf's agile and modern platform, it could quickly adapt and implement new changes to keep up with the customer's requests.
To be able to mature the software and make the user experience more sophisticated, at Monterail we'll continue supporting the software development and improvement of the app's usability, infrastructure, quality, and maintainability.
The top priority focus is survey development, a new feature to allow the platform not only to gather data but also to analyze it (NPS Survey and Sentiment Survey). We'll also work on improving the security, so Cooleaf can be able to integrate processes with new clients' HR systems that have sensitive data and information.
As well, we are integrating new vendors, allowing Cooleaf to extend the rewards catalog with better gift card options, and being open for new markets. Other plans are also to offer multi-language support.
We appreciate that Monterail brings new ideas and pushes the UX to continue to be a beautiful, simple, and modern overall experience. We don't want them to just build something we ask, we want ideas. And that is something we value about Monterail.

John Duisberg

Co-founder of Cooleaf
What Employee Recognition Program Does the Cooleaf Team Use?
The answer is Cooleaf itself, of course! Or as said on their webpage, Cooleaf drink their own champagne. When the company had to transition to fully- remote, they felt the challenge of keeping team members connected as a part of their community, so nobody is on their own but able to share wins and highlights with each other.

Cooleaf's recognitions have proven to be helpful for the team internally, keeping them connected and aware of peers' great successes. Also, the team wanted to experience the application by themselves to know exactly what feedback to share with their potential clients.
Longevity is part of the game, building something that lasts for more than 10 years is something unique. Cooleaf's is not a client/vendor relationship, but a partnership.

Bartosz Rega

Co-CEO
at Monterail
At Monterail, our collaborative partnership entered another level when we decided to use this software as a benefit for our employees. Implementing a product of our development into our workspace gave the office a new and fun perspective on the work we do.