As we pass into the new year, many of us do some sort of mental recap of the past twelve months. Without such a reflection, chances are you will forget about pretty great things.
Why not celebrate and relive all those successes? Well, in keeping with last year's tradition, we decided to compile a concise summary of our own, to recapture these moments of joy and glory and preserve them for posterity. Without further ado, then, let's have a look at our 2019. And let me tell you, it was intense!
1. Release of the Updated State of Vue 2019
We kicked off the year with the latest iteration of our State of Vue report 2019. Like its predecessor, this new, revised edition was drafted for three main reasons. First, we wanted it to be a reliable source of Vue.js business use cases, available to anyone interested in a sneak peek at how other companies use Vue.js. Second, it was supposed to reach individuals who have never heard of Vue and provide them with good reasons to give the framework a closer look. Three, with the report at our disposal, we'd never again have to convince our clients that Vue.js is a ready-to-use solution that has everything we need to build all kinds of applications.
You can also download the State of Vue.js report (updated version), complete with case studies, survey data sets, and the "Future of Vue.js" article from Evan You.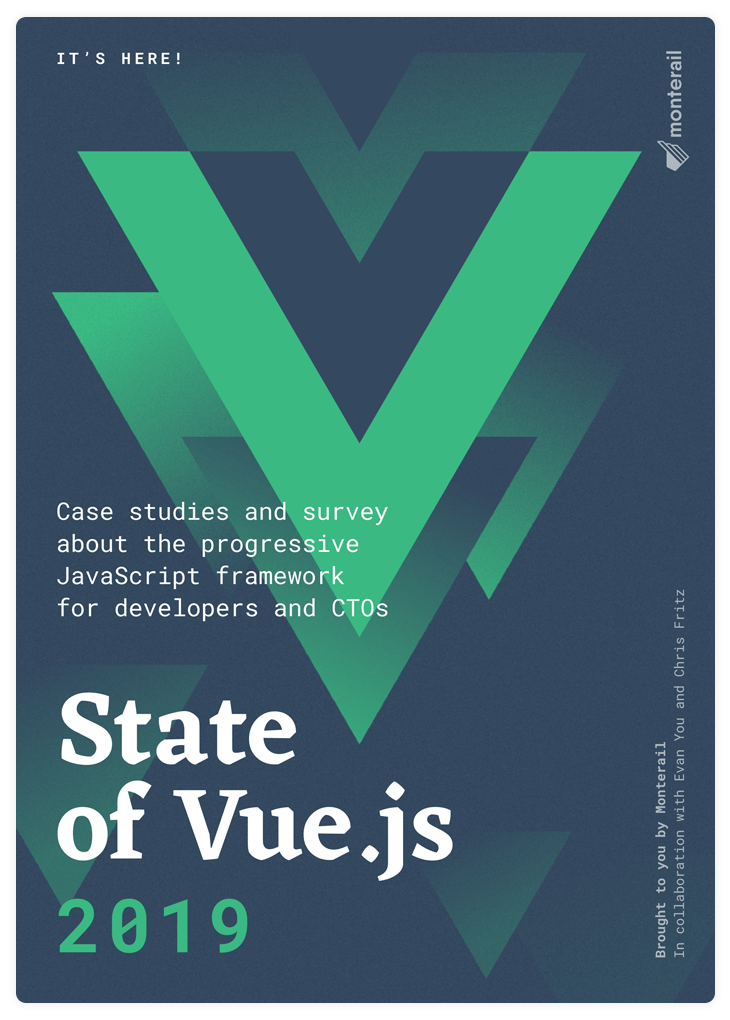 State of Vue.js report 2019
2.Gaining co-CEOs
Soon after Monterail's 9th birthday, the company gained co-CEOs. Before that, Szymon and Bartosz were simply calling themselves co-founders. But the title never fully described their roles, as a title should. So, for the sake of clarity, both inside and outside the company, we officially moved toward appointing two co-CEOs.
Why did we put two people in what usually is one spot? Well, not because neither of them wanted to give up the title; we simply believe that such an arrangement brings us and Monterail the most benefits. Bartosz and Szymon split chief executive duties and share responsibilities, working jointly on ideas, daily issues, and the company's long-term business vision. Together. Equally and fairly.
"It has always been like that—and neither of us ever wanted to wield power. To be honest, it must be one hell of an arduous job for just one person."

Szymon Boniecki

Co-CEO
at Monterail
It all boils down to trust and having a reliable, like-minded partner. Appointing two co-CEOs was not the only option, but it was absolutely the best option for us. Kudos to our co-CEOs for all the hard work they did in 2019.
3. Growing to 100 (and then 110) people
There was a brief period in our company's history when we described ourselves on our website by saying that "We are not a "100+ people company," as if being bigger than this magical hundred was something to be ashamed of or some necessary evil. After all, numbers don't tell the whole story, do they?
But this particular assertion stemmed from the fact that rather than go for some arbitrary growth goals, we've been focused on building the company in a sustainable, healthy manner from the very beginning. And in this instance, healthy growth meant being mindful of your values while getting core processes in place. It meant building greater know-how within the company and learning from one another. Becoming more flexible in terms of projects and resource planning. Taking on more complex projects and more exciting brands. And so, halfway to our 10th anniversary, we finally reached a milestone of 100 people on the Monterail team. And currently, there are over 110 of us.
P.S We still fit in the amphitheater!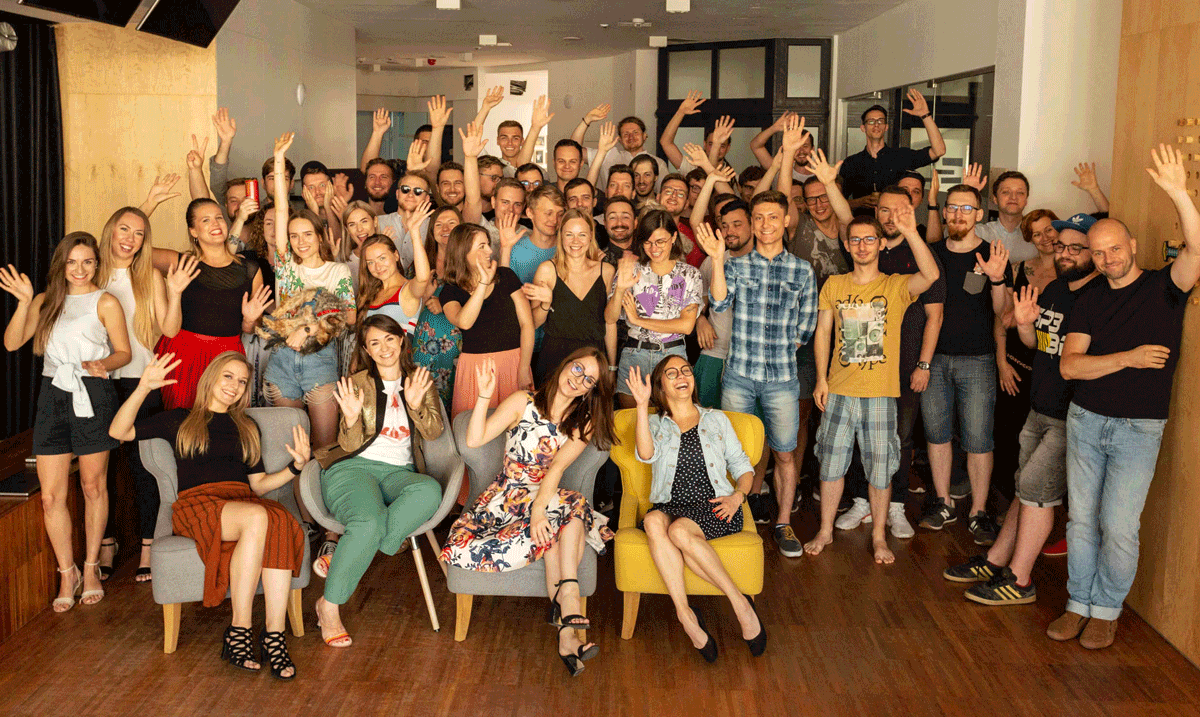 110 happy faces gathering in the Monterail amphitheater
4. Introducing the Sabbatical Leave
Okay, so you probably heard about it a few times already, because it was a really big piece of news for us. Long story short, last June we introduced the possibility of taking a sabbatical: a paid, extra month-long leave for anyone reaching their five-year mark with the company, which they can spend in any way they see fit. And we called it Hi!5.

Here you'll find a brief outline of the story behind the decision, details from our internal feasibility study on the subject, and the ins and outs of the implementation process. And yes, we are also answering the most frequently asked question about sabbaticals, namely "How does it pay off for the organization?"
Six people already took their sabbaticals and came back to work, all with very different conclusions and insights. Read their stories.
5. Launching Monte News
On April 1, we launched Monte News, a beautifully-crafted company-wide Monterail newsletter (despite the date, it was definitely not an April Fool's prank message).
This initiative was on something of an indefinite hold, until finally Katarzyna Tatomir-Rebeś, our Head of Operations, took it over. She put a team together and kicked the whole thing off with a bang. The newsletter perfectly encapsulates the Monterail DNA and shows what kind of an organization we are. It also provides all the necessary and relevant information, helping people align with our goals and stay on top of current affairs. It also allows us to stay transparent without being too pushy. And transparency is one of our core values here at Monterail.
It's a place where we celebrate exciting news and recap the passing month, compiling an overview you can come back to any time you want. Monte News soon grew into a highly enjoyable and useful piece of content—and just look at this beautifully designed custom template! It's definitely one of those emails the kind of email that you wait for.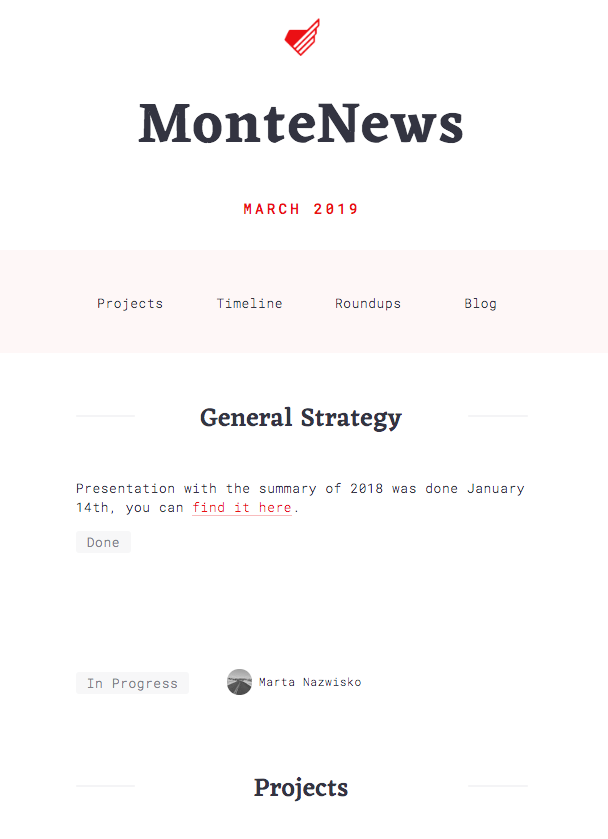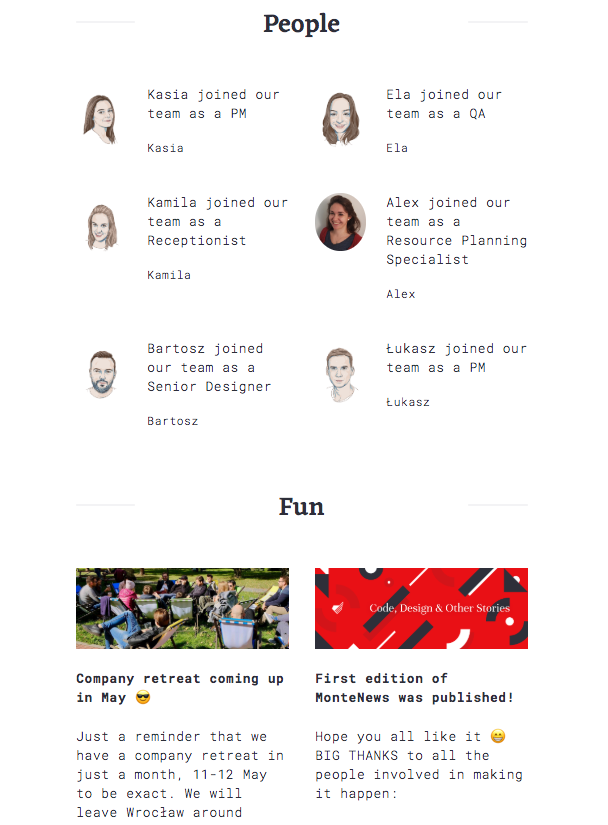 The first MonteNews
6. Monterail Featured in Financial Times
It seems to be slowly becoming a tradition for us to be included in the Financial Times 1000 list of Europe's fastest-growing companies, as 2019 marks the second time in a row that we've been listed in this prestigious ranking!
The FT 1000 lists European companies from 27 countries and 37 different industry verticals that achieved the highest compound annual growth rate in revenue between 2014 and 2017. The list continues to be dominated by the technology sector, hence we're even more delighted to be going strong in this highly competitive environment, especially in light of the fact that only 23 companies from Poland were listed in 2019.

7. Diving Into HR Tech
Over the course of the past ten years, Monterail has been involved in building several HR tech products, including an HR administration suite and a recruitment platform. But only in early 2019 did we start to dive deeper into this particular area. To get a better understanding of the business needs of both users and providers of such solutions, we conducted a few amazing interviews with industry experts and crafted some educational content around the field's key issues. We also have an HR tech e-book in the works—so stay tuned, we're planning to release it January!
First and foremost, however, we kicked off a series of events called Digital Transformation Through Meaningful Software. The idea has been stuck in our heads for quite a while now and we finally decided it was high time to kick it into gear.
And so, on June 24, we met in Berlin to discuss the role of Emotional and Artificial Intelligence in Team Performance Software. Curious how it went? Read our key takeaways.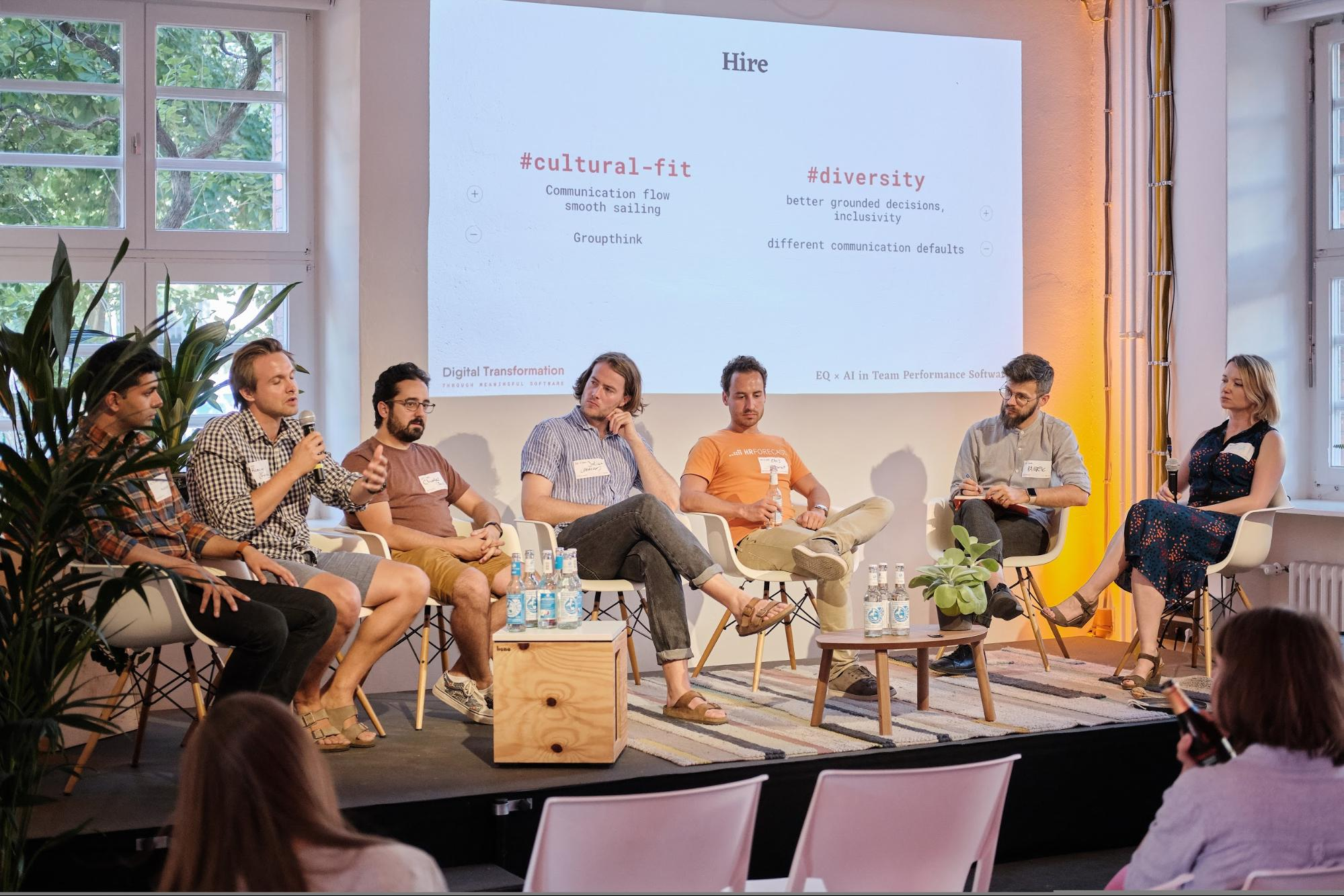 Our speakers at the HR tech-focused event in Berlin
8. Launching MonteTalks
As you may remember from previous years, we've always been quite keen on organizing and hosting events. That has not changed in 2019. In November, we launched MonteTalks, a series of lightning talks and discussions. At the development-oriented inaugural meeting, our Senior Python Developer spoke about automating the process of delivery and using DevOps culture to creating working software on time.
Later on, our Head of Technology shared his advice on how to upgrade technologies (and stay sane!), while our Senior Frontend Developer discussed our approach to cross-platform software development.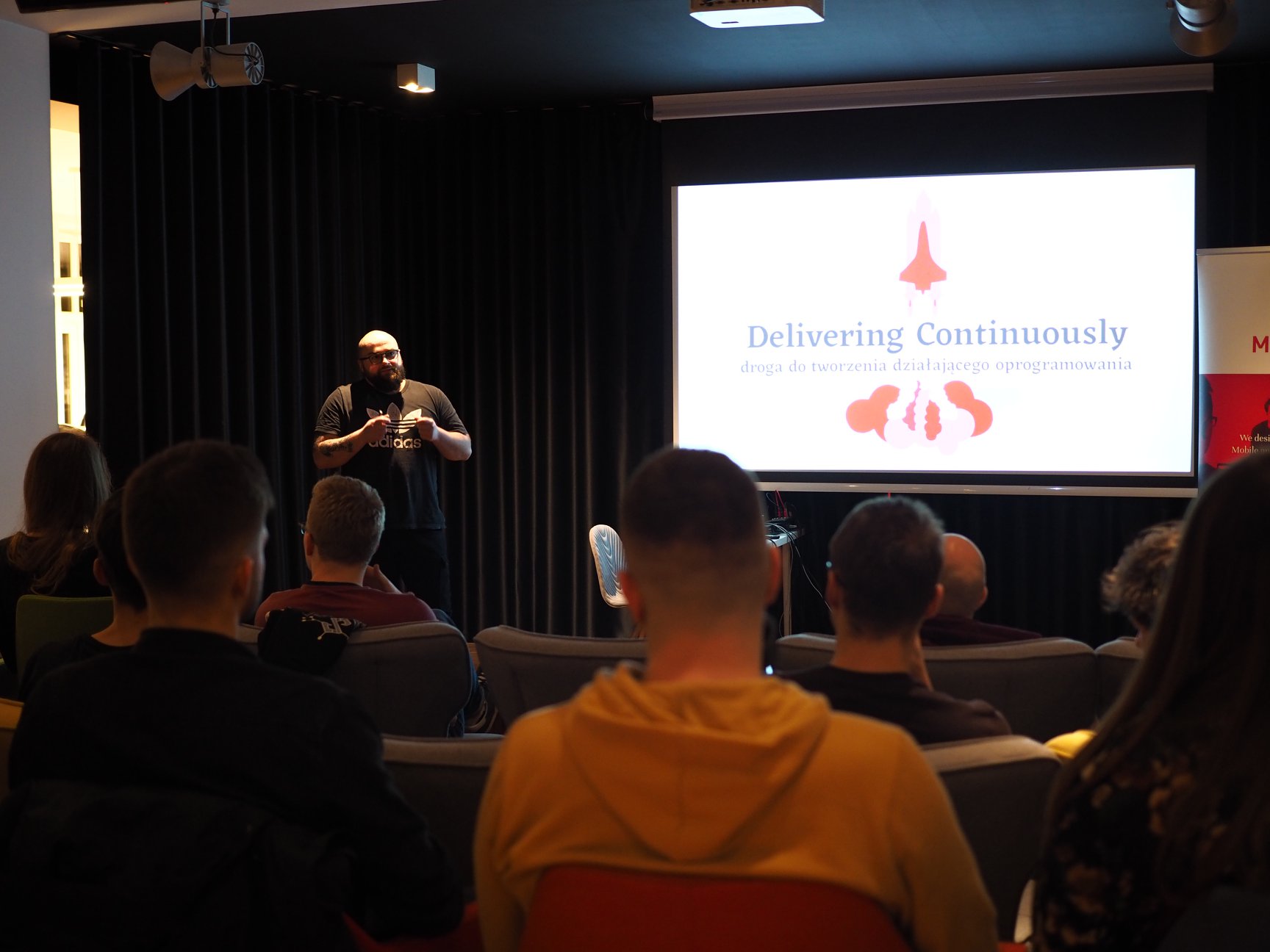 Konrad Korżel, a Senior Python Developer's presentation
And we're just getting started! On February 4, our #2 MonteTalks meeting will focus on the love-hate relationship between sales and marketing. Monterail experts will talk about how the relationship works in our Growth team, suggest potential solutions and ideas on how to make the sales-marketing alignment work, and discuss some common problems. Save your seat.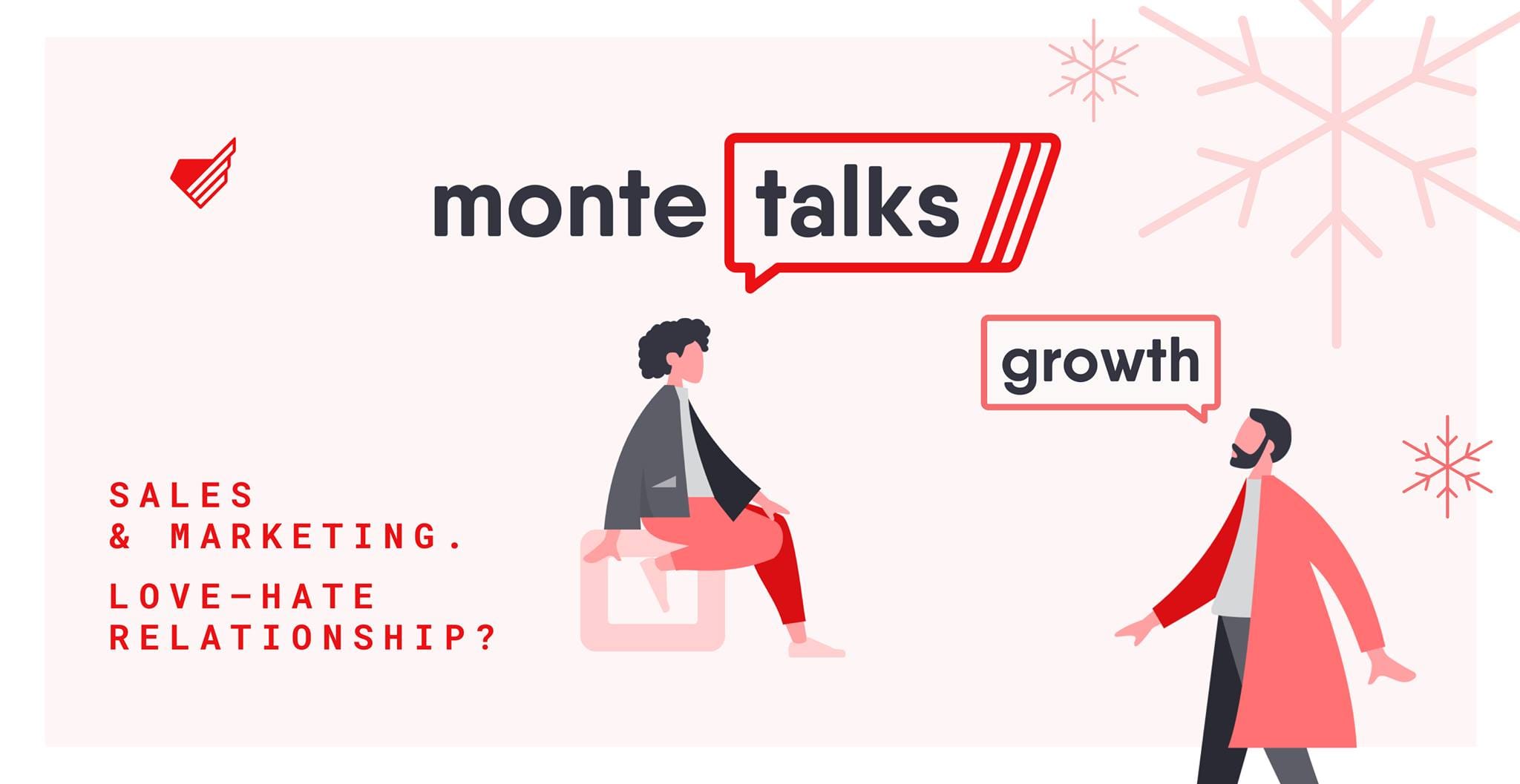 9. News in Our Tech Stack: Python
In 1969, a British comedy troupe by the name of Monty Python gave its first performance. A couple of decades later, Guido van Rossum, a big fan of the ensemble, created one of the most popular programming languages today and called it... Python.
And 2019 seemed like the perfect time to launch MontePython, given that last year we finally added Python to Monterail's tech stack. Why?
It's future proof—as a 90s kid, it's been on the market for 20 years and is still growing.
It's the fastest-growing programming language in the world.
It's perfect for AI development. And AI is no longer a question of IF, there's only HOW.
It's supported by the academic community.
It's a safe bet—it's been trusted by Facebook, Amazon, Google, Microsoft, and Red Hat.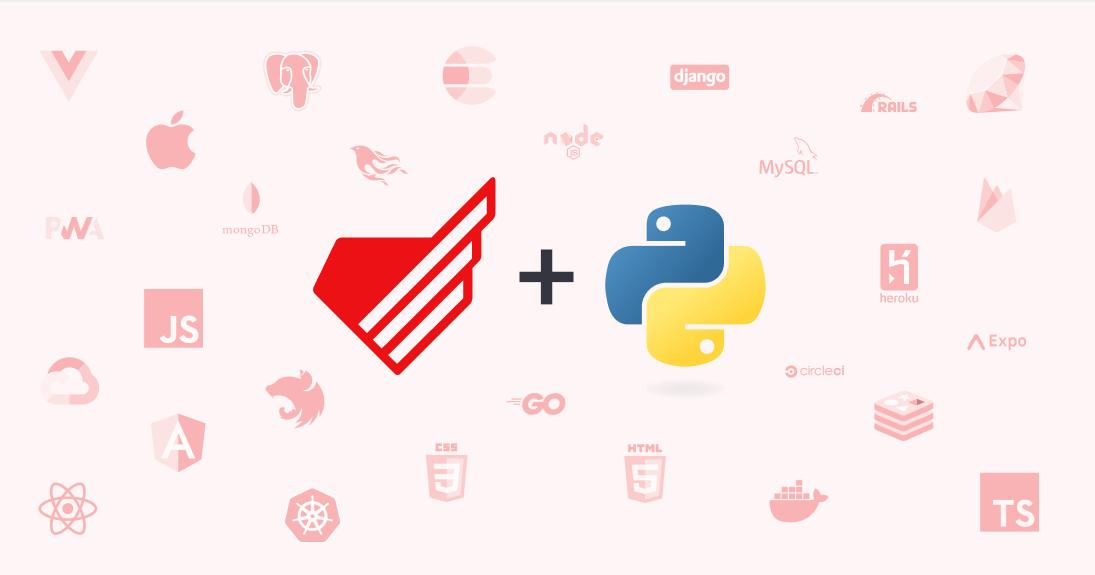 It's exactly what we were looking for to round out our portfolio of development skills—although it's certainly not the last technology on our radar. The first project of ours to use Python has already been kicked off and more are waiting down the line. Our Python team already has six people on board and is growing. We're very excited to see what's in store for MontePython.
10. Growing Our Leaves
Our content marketing team gained new talent and we're currently three people strong (looking for even more specialists now!) But we also managed to grow some particularly important metrics and achieve impressive results. In 2019, we published 69 blog posts and increased organic traffic by 180% on the blog alone and by 162% across the whole website compared to last year.
Credit for these striking metrics, however, is owed to much of the company as 30% of our employees have appeared as post authors! It seems that those comprehensive Blog Intros during onboarding didn't go down the drain. To recognize their valiant efforts, we ordered pizza for everyone who decided to contribute while the most popular blog post author was titled "Blogger of the year 2019". This year, the title and some books went to two people, co-authors of this brilliant article: Migrating from AngularJS to Angular Using a "Hybrid" Approach—a Case Study. Congrats to Olaf Krawczyk & Mateusz Wrzaszcz!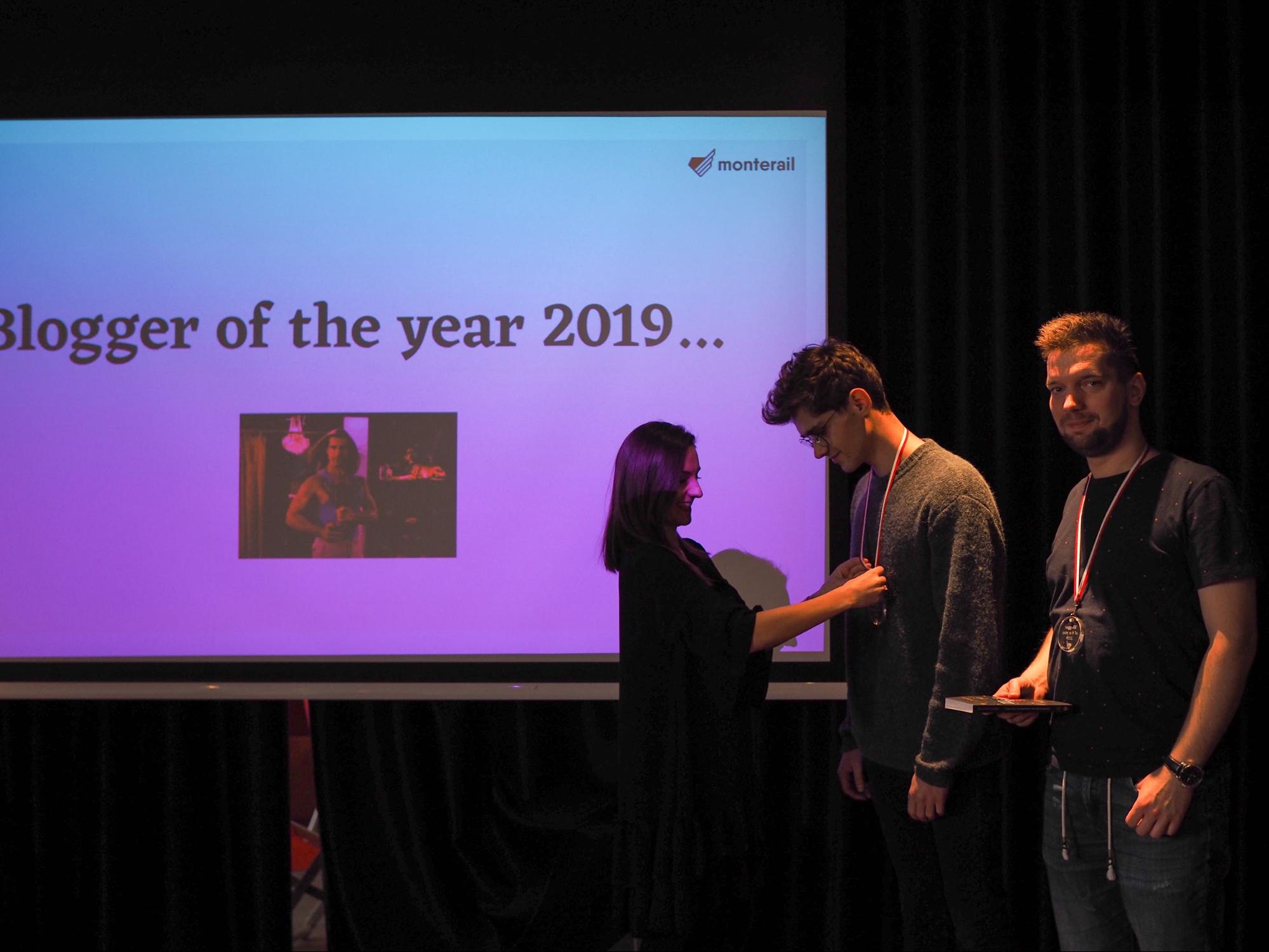 Presenting the award to the bloggers of the year 2019
If you haven't been a regular reader (although I do hope you visit us from time to time), here are other blog posts which also saw the most attention in 2019:
11. Enjoying Ourselves
Last also gave us plenty of opportunities to have fun and we did not exactly hold back in taking them. In May, we celebrated Monterail's ninth birthday with a company retreat featuring a bevy of fun activities for our teams, including MTB bike rides, gliding, and a visit to the marvelous Czocha Castle. Afterwards, we all met up for a solid piece of the birthday cake!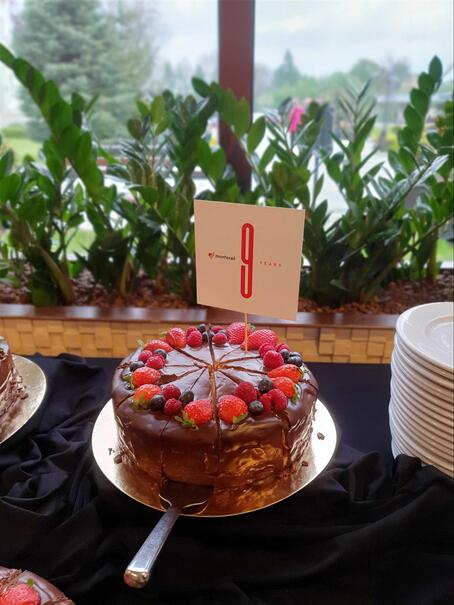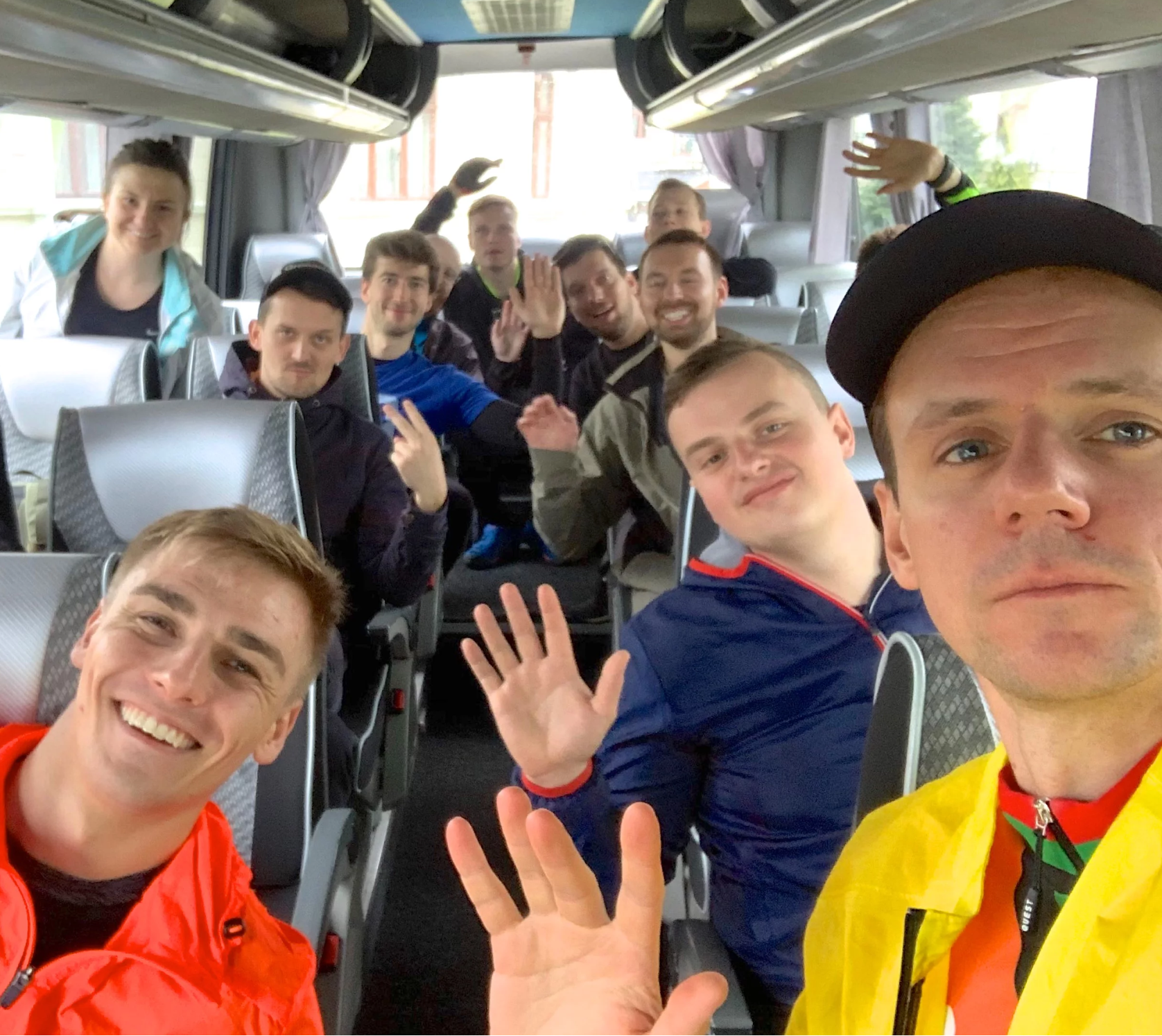 Delicious birthday cake and the MTB team on the way to the bike track
But that's not all. As 2019 began to draw to a close, we had lots of fun at our Halloween and Christmas parties.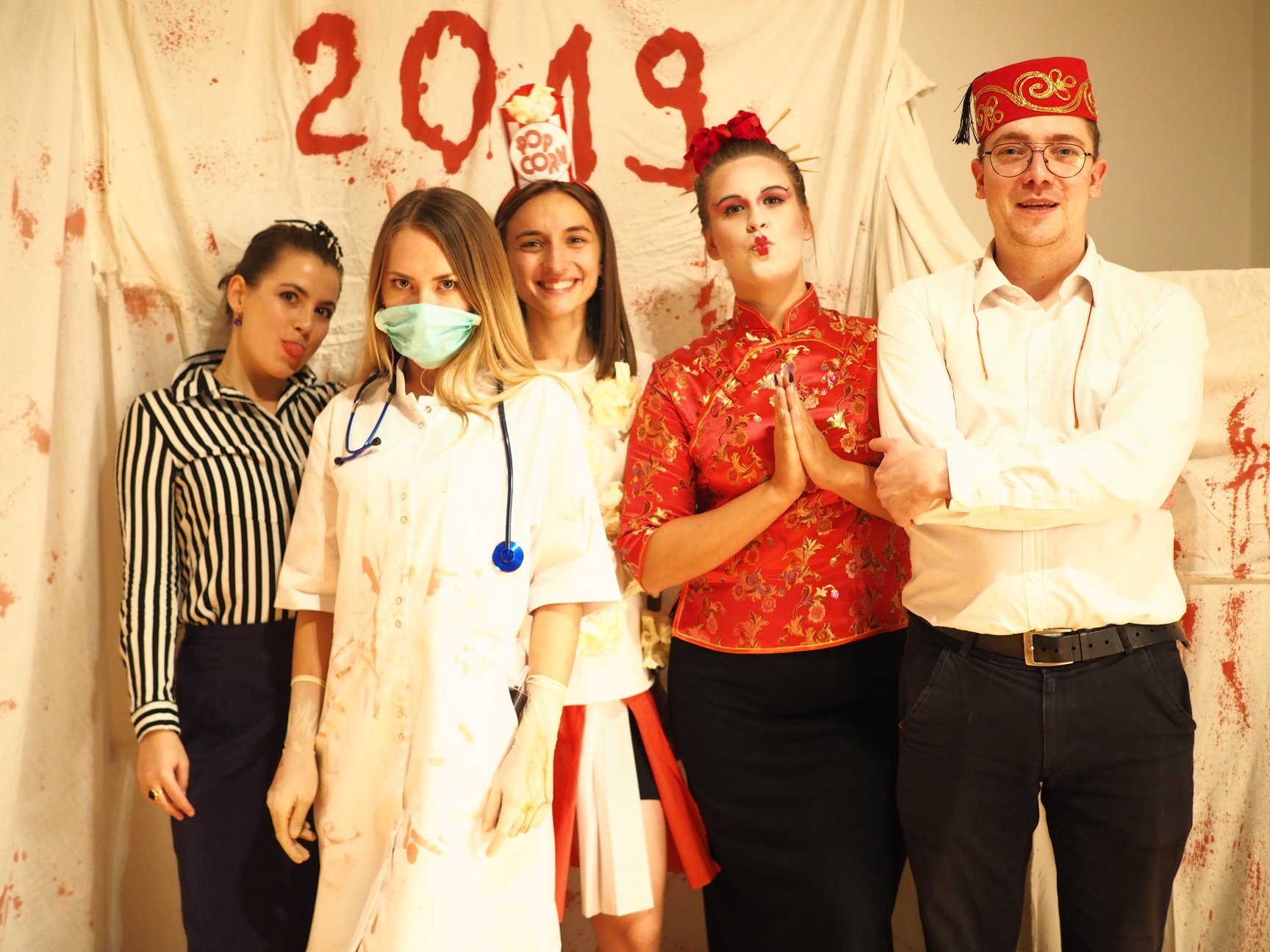 Are you able to recognize some of these faces? - Halloween party 2019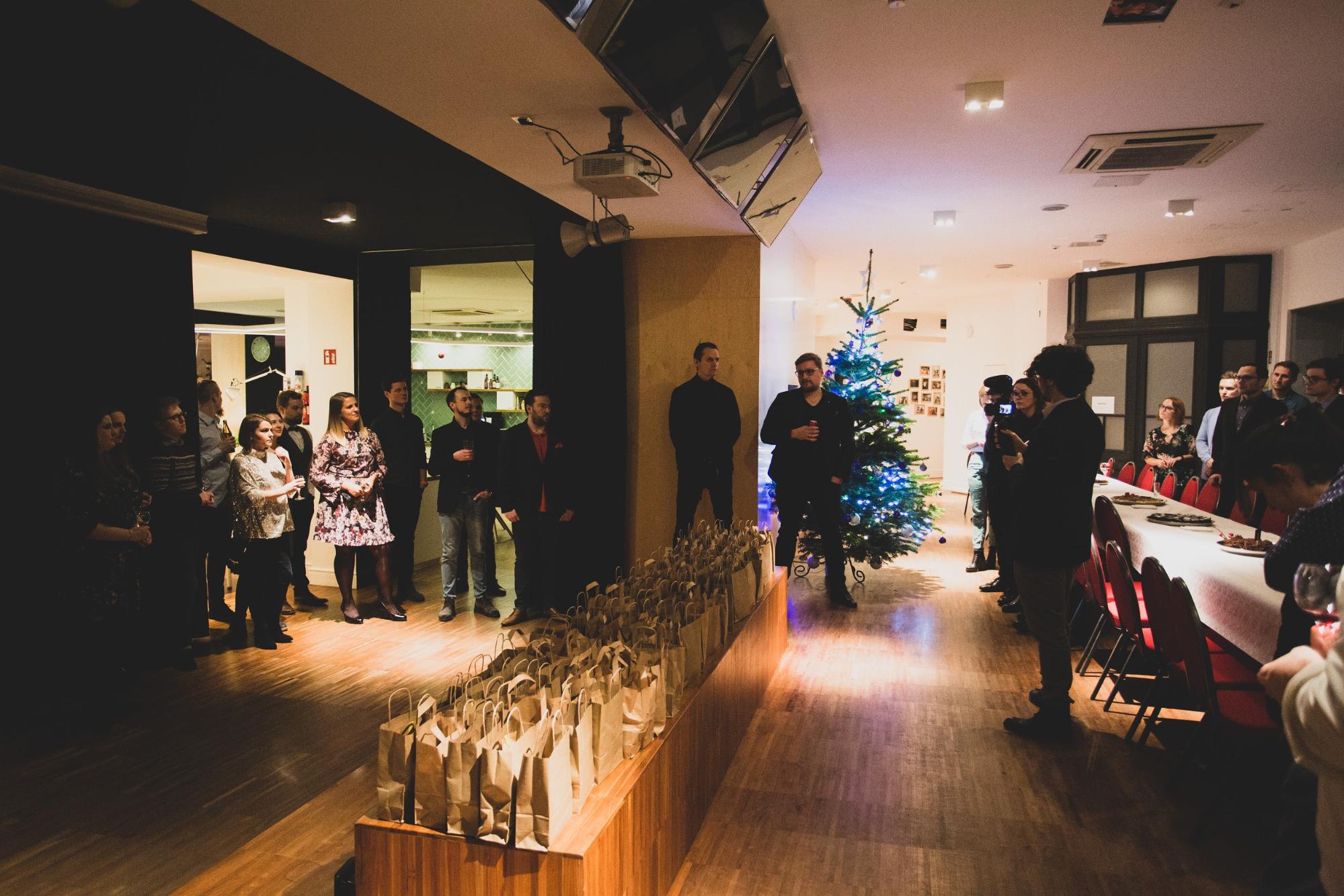 Szymon and Bartosz giving a welcome speech at the Christmas party
How Are We Doing?
Our annual growth rate is about 40% YoY. What's the secret sauce? Proper goal alignment, flexibility, transparency, and inter-team collaboration, all thanks to the efforts of the Growth team.
Our plans for 2020 are in no way less ambitious. We're getting ready for Monterail's 10th birthday, with 110 people on board, and focusing on the further healthy growth of the Monterail team, brand, and business niches. Focusing on people, rather than numbers, and keeping the ball rolling.
Let the roaring 2020 begin.
Does Monterail culture speak to you?
We are a team of specialists working with passion and sharing the knowledge to build beautiful and meaningful software. If you feel these values are close to your soul– join us!